$16 million for youth-led Liberian businesses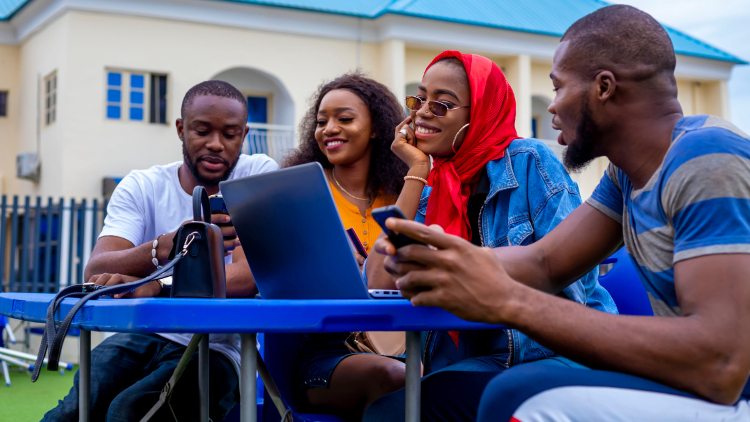 In an exciting move to unleash the business potential of young Liberians, the Board of Directors of the African Development Fund (ADF) has given the green light for the creation of a Youth Entrepreneurship Investment Bank (YEIB) in the West African country.
Approximately $16 million has been allocated to finance this strategic initiative, which targets youth-led micro, small, and medium enterprises in Liberia's burgeoning agribusiness and allied sectors.
The Youth Entrepreneurship Investment Bank is anticipated to support over 30,000 youth-led businesses during the next 17 years.
The YEIB will be the initial catalyst for developing a financial ecosystem for youth entrepreneurship in Liberia, which is currently non-existent.
"By creating 120,000 direct and indirect jobs and unlocking approximately US$500 million in additional lending, it could lay the groundwork for future, potentially more profitable investments. The YEIB is a long-term investment with a significant impact on job creation and financial inclusion," said African Development Bank Group Country Manager for Liberia, Benedict Kanu.
Liberia's youthful population, accounting for over 60% of its citizens, is experiencing high unemployment meaning many young people do not get the opportunities they deserve.
"With about 45% of its youth not involved in employment, education, or training, Liberia is facing daunting youth employment challenges, with notable implications for social cohesion, fragility, and resilience," Kanu added.
A primary cause has been the absence of adequate financial literacy, education, and entrepreneurial skills.
Micro, small, and medium enterprises—vital contributors to Liberia's economic growth—are particularly hard hit, with up to 90% failing within the first year of operation.
The Youth Entrepreneurship and Investment Bank project will help mitigate these issues by providing financial and non-financial services for young entrepreneurs, ensuring inclusion, reducing vulnerabilities, and preparing for long-term sustainability.
The establishment of a Youth Entrepreneurship Investment Bank in Liberia will enhance institutional stewardship and oversight of the youth entrepreneurship ecosystem, thus helping to drive economic growth and development.
African Development Bank Group Financial Sector Development Acting Director Ahmed Attout said the launch of the Youth Entrepreneurship Investment Bank project in Liberia was a landmark moment.
"Fostering youth entrepreneurship is at the heart of our mission," Attout said.
"The Youth Entrepreneurship Investment Bank project is a testament to this commitment; an investment in our youth is an investment in Africa's future," he said.
Attout said beyond finances, the project was "about capacity building, promoting innovation, and empowering our youth to drive economic transformation".
Liberia presents numerous opportunities for investment, especially in the agriculture sector, which engages about 70% of the population. Further, sectors like IT, renewable energy, and light industrial manufacturing offer promising avenues for investment.
The implementation of the Youth Entrepreneurship Investment Bank project will be carried out in close collaboration with a range of key stakeholders, including the government, commercial banks, and micro, small, and medium enterprises.

African Press Organization