Africa: Shaping a future of prosperity and innovation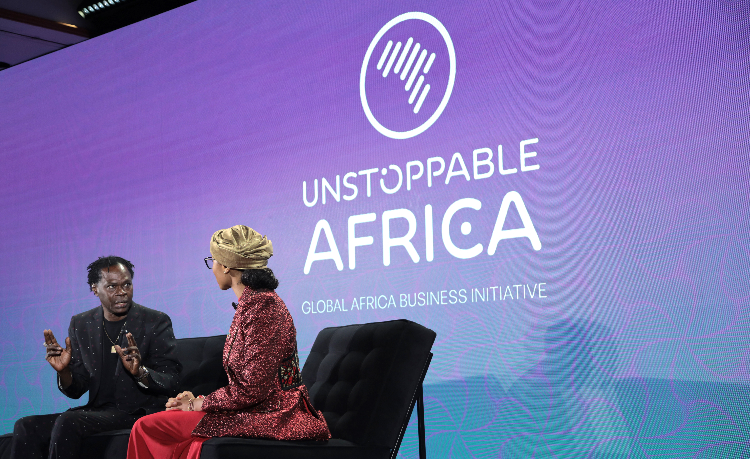 Unstoppable Africa 2023 has concluded, leaving a profound mark on the African continent.
The two-day Global Africa Business Initiative (GABI) event aims to boost Africa's standing in the global economy and establish the continent as the foremost destination for business, trade, and investment.
This transformative gathering on the sidelines of the UN General Assembly has not only chartered the course for economic growth but has also solidified GABI's pivotal role as a catalyst for change and progress.
On the second day of the event, Caroline Wanga, CEO of Essence Ventures, emphasized the importance of authentically portraying African narratives.
She highlighted that the continent's rich heritage has traditionally been expressed through its unique storytelling methods.
Wanga stated, "In discussing Africa, it's vital to engage in genuine dialogue. We've celebrated our heritage through our distinct method of storytelling, which the world is longing for now more than ever.
"As the overseer of Essence Ventures and other platforms, I am committed to ensuring our tales are told from a position of strength and authenticity."
The final day featured a chorus of leading private sector voices.
Notably, leaders from the business and media world such as Jeff Wong, EY Global Chief Innovation Officer; Niraj Varia, CEO of iProcure Ventures; Lakeshia Ford, Founder of Ford Communications; Claudia Kwarteng–Lumor, Founder of Kollage Media, producers of GLITZ AFRICA Magazine and Somachi Chris-Asoluka, CEO of The Tony Elumelu Foundation (TEF).
Complementing these luminaries were esteemed figures from government and international organizations, including President Masisi, Felix Tshisekedi, President of the Democratic Republic of Congo, Adebayo Olawale Edun, Minister of Finance and the Coordinating Minister of the Economy for Nigeria, Joy Basu, Deputy Assistant Secretary, Bureau of African Affairs at the US Department of State.
Also speaking were NBA stars Bismack Biyombo and Gorgui Dieng from the sports world and Senegalese singer Baaba Maal.
Assistant Secretary-General Sanda Ojiambo, CEO of the United Nations Global Compact, the entity that coordinates GABI, underlined the critical importance of unleashing Africa's green potential.
Ojiambo's message stressed the urgent need for businesses to expedite and amplify their efforts toward achieving "just, inclusive, and sustainable growth."
Assistant Secretary-General Pamela Coke-Hamilton, Executive Director of the International Trade Centre extended an invitation to businesses to participate in the ITC SheTrades network.
This flagship program for women's economic empowerment has already made a substantial impact, offering vital support to over 200,000 women entrepreneurs since its inception in 2015.
The ITC SheTrades initiative plays a pivotal role in maximizing the boundless opportunities presented by the African Continental Free Trade Agreement.
With over a thousand attendees, GABI's influence is gaining momentum across Africa, setting the stage for a future defined by opportunity and sustainable development.
The vibrant exchange of ideas, the engaging, thought-provoking discussions, and the connections forged during the event solidify its position as a premier convening for those invested in Africa's growth and economic future.
UNDP's Ahunna Eziakonwa, Assistant Secretary-General, Assistant Administrator, and Director of the Regional Bureau for Africa, announced the Timbuktoo initiative, an ambitious movement dedicated to harnessing Africa's rich heritage of innovation and knowledge.
Ms. Eziakonwa stated, "Inspired by the historical heartland of civilization, Timbuktu' is our commitment to bridge the gap between the burgeoning talent in Africa and global opportunities that await.
"We envision tearing down barriers that have historically limited Africa's vast potential, creating a future where the continent's talent seamlessly connects with global prosperity."
The event concluded with inspiring remarks from UN Deputy Secretary-General Amina J. Mohammed, highlighting the importance of collective action in realizing Africa's potential and achieving sustainable development.
She called for unity and support from the global community and the private sector. She closed by emphasizing that this is just the beginning of a new chapter in Africa's story, one marked by sustainable economic growth, empowerment, and the realization of the continent's full potential.