Africans help Hacken lift Swedish title for first time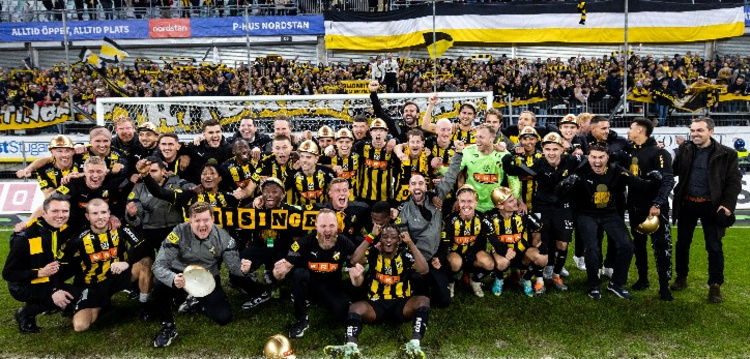 Four African players are part of the BK Hacken side that won the Sweden's top football championship for the first time in its 82-year history.
Ghanaian striker Ibrahim Sadiq scored seven times this season for the team which also includes Nigerian defender Franklin Tebo Uchenna, Ivorian midfielder Akoua Romeo Amane and his compatriot Benie Adama Troare, who saw no action this term because of a serious foot injury.
Hacken flogged rivals IFK Gothenburg 4-0 on Sunday to gain an unbeatable lead with just one match remaining in the Allsvenskan, as Sweden's foremost football league is named.