Amadaiya Rennie: Liberian forward joins Swedish club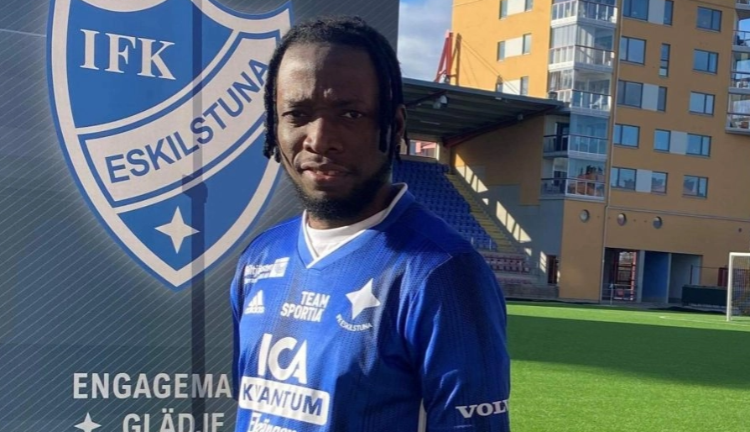 Liberian forward Amadaiya Rennie has joined Swedish second division side IFK Eskilstuna in a short term deal.
Rennie, who signed a contract that runs until July 15, joins from the Egyptian club Haras El Hoodod, according to the website of the club.
In 2009, the player moved to Sweden as a 19-year-old to feature for premiership side Elfsborg.
He moved through a number of other Swedish clubs, played for Norwegian side Brann before landing in Turkey's top outfit Antalyaspor.
Eskilstuna Coach Andreas Fröjdfeldt described the Liberian forward as a player who will fit neatly in his team.
Rennie "is a player who has a CV and an individual skill that really stands out at the level we are at."
He described the 31-year-old as having a "talent and a deep leadership game that is extremely sharp and he will be of great benefit to our very young squad."
Rennie told the club's website that he is an offensive player who can play both as a midfielder and a central forward and that his strength lies in his speed.
He said Eskilstuna is a very good team with a lot of young promising players who have great potentials to become really good players.
"I want to contribute in every way. As a player, I will not only play matches, I will do everything to help the team win matches.
In training and off the field, I will try to contribute my experience to the young players," he added.