CDC-Europe has confidence in President Weah
The Coalition of Democracy Change in Europe (CDC-Europe) has expressed complete confidence in the leadership of Liberian President George Weah and endorsed a second term for him.
This position was made when the group on September 16 inaugurated its leaders in Antwerp, Belgium after elections during a national convention in August in Paris, France.
President Weah is seeking re-election in Liberia in elections slated for October 10.
Officials inaugurated by Lenn Eugene Nagbe, the national campaign manager of the CDC, were Michael A. Massaquoi (UK), chairman; Judy Gillian (Netherlands), vice chair for administration and Roosevelt R. Johnson ( UK), vice chair for political affairs.
Others were Winston Weeks (Norway), vice chair for finance and investment; Bobby Benito (Belgium), vice chair for operations and  Peter Siakeh (Netherlands), vice chair for legal and governmental affairs.
Brian Steve (France), vice chair for planning and program; 
Abraham Doubouya (Belgium), vice chair for international affairs; Roland King (France), secretary general and Decontee Bryant (Netherlands), Treasurer also form part of the leadership team.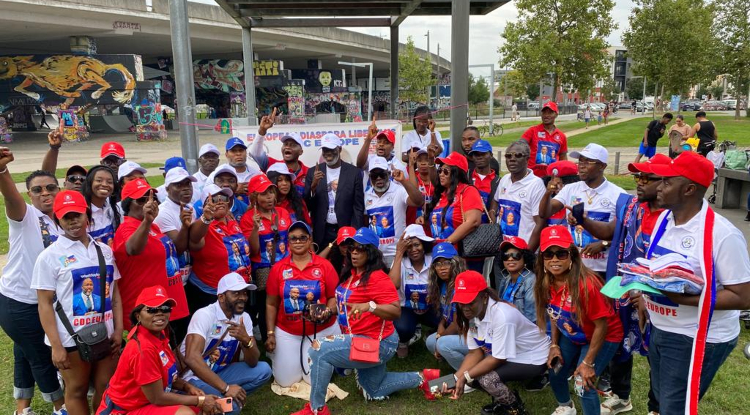 The rest were Kebbeh Jallah (Netherlands), chairlady for the women's league; Lovette Denis (France), vice chair for operation and mobilization of women's league and Momoh Massaquoi Jr. (Belgium), chairman of the youth league.
On the CDC-Europe elections, CDC national chairman Mulbah Morlu wrote on Facebook: "Congratulations to all elected leaders as we celebrate the tolerance & commitment of all participants for demonstrating discipline & love for party & President. 
"No doubt, the new momentum that now characterizes the rebirth of CDC-EUROPE will certainly reverberate across the Atlantic, positively influencing the apparent one-round re-election  agenda of H.E. George M, Weah, the People's President whose second term will keep Liberia on a steady course of peace, economic growth & sustained development.
"Thanks once more to all our members who traveled to Paris, France from all over Europe to participate in the just ended convention. You have proudly cast the CDC as the biggest Liberian-based political organization in Europe, for which we are humbly grateful."