Film studio in search of African storytellers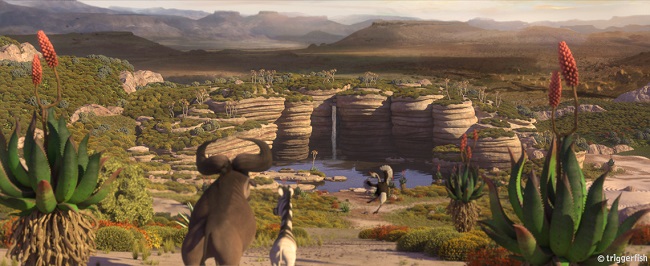 After the international success of its first two feature films, South Africa's Triggerfish Animation Studios is establishing The Triggerfish Story Lab with the support of the  country's Department of Trade and Industry (the dti) and The Walt Disney Company.
Triggerfish will be investing up to $3.5m over the next three years in The Story Lab, which aims to give Africa's most talented storytellers and filmmakers the opportunity to develop their ideas alongside Triggerfish's international network of mentors. Selected storytellers will potentially have their concepts developed into episodic TV content or an animated feature film for the global market.
Triggerfish is conducting a continent-wide search for storytellers. These storytellers will be carefully selected, based not only on the creative and commercial merits of their concept, but also on their track record.
The entries will be evaluated by a high-profile panel of both local and international experts, including British director and co-founder of Aardman Peter Lord (Chicken Run, The Pirates! In an Adventure with Scientists), Hollywood writer Jonathan Roberts (The Lion King) and script consultant Karl Iglesias (Writing For Emotional Impact), and a panel of development executives from The Walt Disney Company, as well as South African storyteller Gcina Mhlope, comedian David Kau and Triggerfish's development team ofAnthony Silverston, Wayne Thornley and Raffaella Delle Donne.
Shortlisted storytellers will take part in workshops with leading Hollywood script consultant Pilar Alessandra, author of The Coffee Break Screenwriter.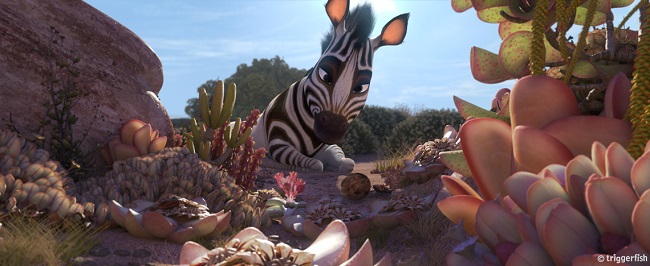 The selected Story Lab participants will also receive two weeks of mentoring with key studio and television executives at Disney's headquarters in Burbank, California.
"We are ready to bring a fresh voice to the world," says Anthony Silverston, head of development at Triggerfish. "We believe there is extraordinary talent in Africa and the Story Lab is the perfect way to partner with them."
"We are excited to be supporting Triggerfish on this innovative project," says Christine Service, senior vice president and country manager of The Walt Disney Company Africa. "We believe the Story Lab provides a unique opportunity to discover this continent's next generation of storytellers."
"The dti is committed to developing a pool of creative talent that can produce international quality animation production scripts," says Nelly Molokoane from the dti's Film and TV Incentives Unit, adding that the department is honoured to support projects that will contribute to job creation.
"The Story Lab will be a great catalyst for African creativity on the global stage," says Triggerfish CEO Stuart Forrest. "We look forward to opening up the Triggerfish production platform and our networks to the continent's top creative talent."
The development process can take a number of years. For each phase of development, Triggerfish will provide financial support, workspace, and expert guidance by internal and international consultants and mentors, as well as a route to market through top-tier relationships with Hollywood agency William Morris Endeavor.
Animation has proven to be a successful medium for South African films to travel internationally, with Triggerfish's films Adventures in Zambezia and Khumba being distributed in over 150 countries and dubbed into over 27 languages.
Applications are welcome from all writing and creative disciplines, not just experienced film and TV screenwriters. Applicants must be over 21 and either African citizens or permanent residents. Entries must be in English. Entries close 31 August 2015.
Full guidelines and an online application form are available at www.triggerfishstudios.com.