Liberian community tourney to honor election candidate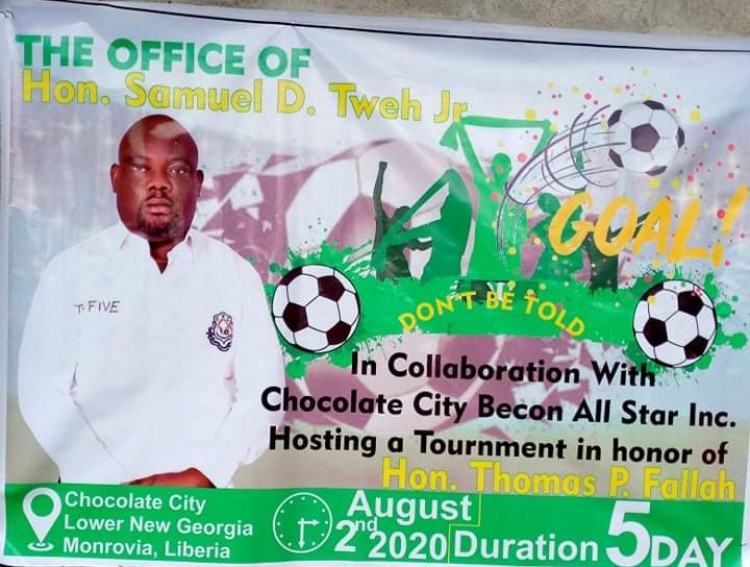 A tournament to honor a candidate in the December senatorial elections in Liberia kicked off on Sunday in Chocolate City, a community just outside Monrovia, the Liberian capital.
Kickball and football teams representing the community's eight blocks and Beacon All Stars are vying for the L$400, 000 prize in the Beacon All Star/ Thomas P. Fallah Tournament, Moses Kpehe, the co-chairman of the organizing committee, told Nordic Africa News.
The tournament is organized in honor of Rep.Thomas P. Fallah, the senatorial candidate of the ruling Coalition for Democratic Change (CDC). It is sponsored by Liberia's Finance Minister Samuel D. Tweh.
Beacon All Stars opened the football competition with a 4-2 win in post-match penalties over Block 1307 after full time ended 2-all. The tourney continues on Thursday.
Beacon All Star Inc is a non-government organization in Chocolate City, which among others, caters to the need of the less fortunate and promote sports.