Millions raised for COVID-19 education emergencies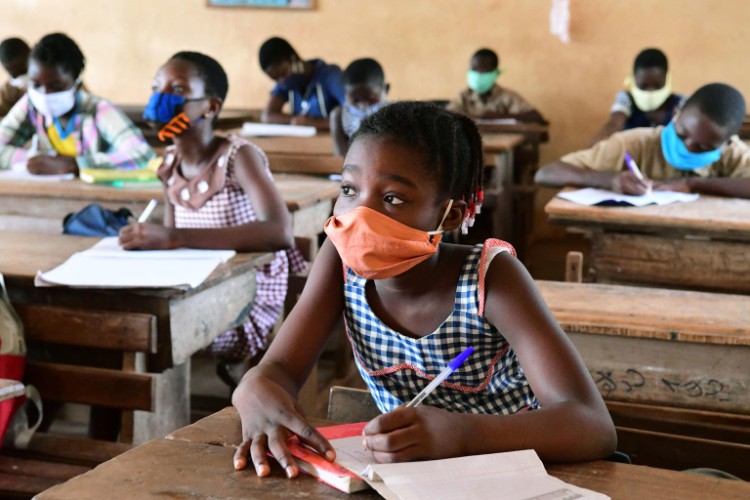 Finland and Verizon, one of the world's largest companies, announced new contributions to Education Cannot Wait, of €3 million and US$1 million respectively, joining others to highlight the importance of education in building resilience to the COVID-19 pandemic.
The contributions were announced during the 'Global Goal: Unite for our Future' concert and summit events held online on Saturday. The concert was presented by Global Citizen in partnership with the European Commission, top artists and global leaders.
Finland's Minister for Development Cooperation and Foreign Trade Ville Skinnari, announced €3 million (approximately US$3.3 million) in new funding to ECW.
This is the first commitment to ECW by the Government of Finland.
"In Finland, we believe in education. Education for everyone, everywhere, including in emergencies. That's why, this year, we pledge 3 million euros to Education Cannot Wait," said Skinnari.
US-based telecommunication provider Verizon, also committed US$1 million to Education Cannot Wait during the event, joining other private sector partners increasingly concerned with the need for education in emergencies.
"One of the areas most transformed by COVID-19 is education. That's why during this pandemic, Verizon has extended our long-term commitment to students and teachers. Today, we continue our support for education by supporting Education Cannot Wait," said Hans Vestberg, Chairman and CEO, Verizon.
Hosted by Dwayne Johnson, the 'Unite for our Future' concert featured performances by Nigerian star Yemi Alade, Shakira, Coldplay, Usher, Jennifer Hudson, Miley Cyrus, Justin Bieber and many more.

With the commitments made at the Global Citizen events, a total of over US$10 million in funding to Education Cannot Wait (ECW) was announced last week alone.
Just a few days earlier, Canada announced CAD$5.5 million while the United States announced US$2.3 million in increased support to ECW, the global fund for education in emergencies.
The new funding will support efforts to provide crisis-affected children and youth – already impacted by armed conflicts, forced displacement, natural disasters and protracted crises and now doubly hit by COVID-19 – with the safety, hope and opportunity of an education.
This crucial funding expands ECW's education in emergency response to the COVID-19 pandemic and supports its ongoing efforts to achieve universal and equitable education by 2030 in line with the Sustainable Development Goals (SDGs).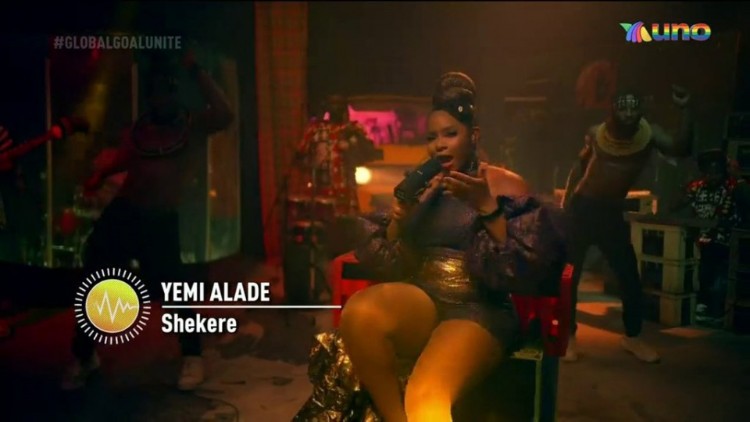 "This continued and growing support from Canada, Finland, the United States and Verizon is profoundly appreciated and is, we hope, recognition that ECW is delivering results and making a real difference for children and youth left furthest behind," said Yasmine Sherif, Director of Education Cannot Wait.
"The ECW model seems to work where it is most needed and we call on public and private sector donors – and people everywhere – to join our movement and invest in education for children and young people in countries of crisis.
"This is their hope, their potential and their power to build back better. We need US$310 million in immediate support for Education Cannot Wait's responses in countries of conflict, forced displacement and natural disasters.
"This funding is critical for both the COVID-19 pandemic and other crises. Together with Global Citizen, government donors, the private sector and UN and civil society partners, we are united in leaving no child behind as we build back better from this pandemic, leveraging the power of education to achieve SDG4."
ECW's education in emergency response to the COVID-19 pandemic focuses on ensuring continuous access to education, including distance, online and radio learning; information campaigns, risk communications and community engagement in local languages, including psychosocial and mental health support; and, water and sanitation facility upgrades in schools and learning centers as a first line of defense.
ECW has already reached over 3.4 million crisis-affected children and youth, and mobilized more than US$650 million since its inception just over three years ago.
Global Citizens shared over 1,000 messages with world leaders through a campaign to support education during COVID-19, including through Education Cannot Wait.
"The fact that we are receiving support from Global Citizens around the world and from new and existing donors, further inspires our global movement to protect girls and boys from the devastating impacts of the COVID-19 pandemic and provide them with a brighter future through education," said Sherif.
"For many crisis-affected children and youth, education is more than just learning; it is often lifesaving. Let us unite for these children and for humanity's future. We are grateful to all Global Citizens calling for support to Education Cannot Wait and to our strategic donors, UN and civil society partners who support the work we do every day."

"Global Citizen knows the critical role education plays in ensuring COVID-19 and other emergencies don't become a barrier to opportunities and education for children living in poverty around the world," said Mick Sheldrick, Chief Global Policy and Government Affairs Officer of Global Citizen.
"We are very proud to partner with Education Cannot Wait and commend the crucial contributions announced by Finland and Verizon through Global Goal: Unite for Our Future in support of ECW's life-saving work for the most vulnerable children and youth around the world. We encourage more government and private sector leaders to support Education Cannot Wait to ensure no child is left behind."
ECW