Russia, Africa to talk trade and investment in November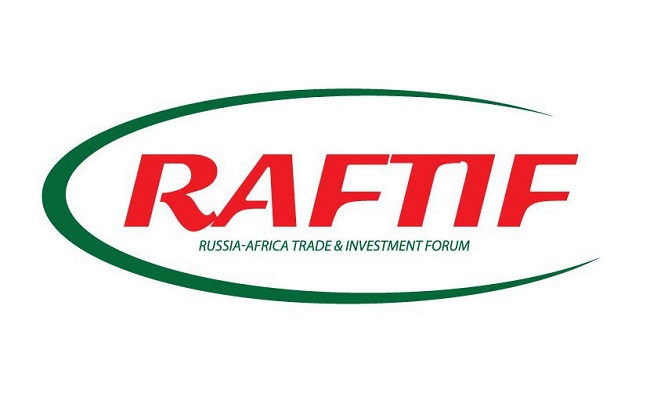 Africa, with its growing and diversifying economies, has become one of the most exciting investment destinations globally. Foreign direct investments coming into Africa continue to rise, making the continent a focus of much international attention from a wide range of players.
Squeezed between the United States and European Union sanctions, Russia has reinforced its commitment to strategic cooperation with the African continent, and trade and economic relations are on the rise between the two regions, with Africa becoming an increasingly attractive and comfortable place to do business. At present, Russia's foreign trade turnover with Africa is about 12 billion US dollars, which is a rather modest achievement in comparison to countries like China, India and some western countries.
However, with a loyal mutual attitude between Russia and African countries and a strong will and desire to push forward mutual economic efforts, the potential for trade and investment between the two regions remains very high, with the African continent viewed as a rather promising market for Russian industrial goods.
The Russia – Africa Trade & Investment Forum (RAfTIF), scheduled for November 28-29 in Dubai, is convened specifically to raise awareness of the real economic opportunities, market conditions and specific counterparts in African markets for Russian businesses and at the same time raise awareness of the capabilities of Russian partners for African businesses.
WHAT IS RAFTIF?
The Russia – Africa Trade & Investment Forum (RAfTIF) is a high-level two day international business investment and finance forum bringing together thought leaders, policy makers and investors from Russia and Africa including international organisations on one platform, to discuss opportunities for mutual trade and investment between the two regions.
FORUM AIM & OBJECTIVES
•The Russia-Africa Trade & Investment Forum (RAfTIF) aims to present Africa as an investment destination, whilst promoting further business collaboration between Russia and Africa
•The Forum will provide Russian companies/organisations with the opportunity to explore business investment opportunities in Africa and at the same time provide African companies with opportunity for strategic partnerships, finance and joint venture collaborations
•The Forum's objective is to help Russian companies to enter and work in Africa, both in exclusive as well as internationally integrated projects, as reliable business partners and expand their presence in the African investment field
•The Forum will inform Russian businesses about Africa, in understanding key legal, economic and political issues that surround doing business in Africa and at the same time inform African businesses about Russian business offerings.
LANGUAGE: The official conference language will be English & Russian. Simultaneous translation will be provided during forum plenary sessions.
Culled from raftif.com