Swedish PM speaks at global meeting on women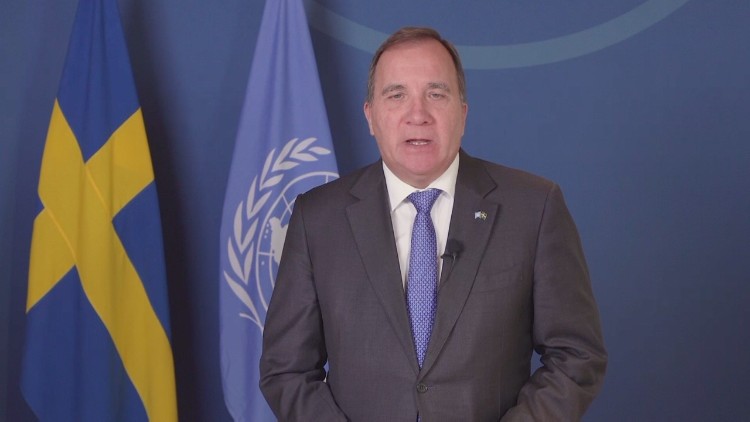 Gender equality is a concern for us all: women, men, girls and boys.
Not only is it a moral or legal obligation to promote equality and rights for women and girls, it is also a question of common sense – and smart economics.
No society will fully prosper if half of its population is denied access to education, to the possibility of working and to supporting a family.
The spring of 2020 was supposed to be a celebration of gender equality. A year to salute the 25th anniversary of the Beijing Platform for Action, the 20th anniversary of Security Council Resolution 1325, and the fifth anniversary of the 2030 Agenda.
Instead, the COVID-19 pandemic has on a global level exposed inequality and increased the gap between women and men:
Men's violence against women, including honour-related violence, has increased during the pandemic.
More girls have been taken out of education to be married off.
Sexual abuse cases against women and girls have increased.
It is happening in my country and across the world. It is appalling and must never be accepted. We need to show courage and the leadership to take action.
At the same time, women have often been at the forefront of the pandemic. As doctors, nurses and caretakers in intensive care units, emergency rooms and elderly care homes.
I lead the world's first feminist government. A gender equality perspective is central to all government ministries and to all our priorities, in decision-making and when allocating resources.
Sweden will remain a progressive country for women's rights and gender equality. It is our experience that having an income of their own is decisive for women's empowerment and economic independence. This is a conviction we bring with us to the table as co-leader of the Action Coalition on Economic Justice and Rights in the framework of the Generation Equality campaign.
Now, is the time to start building back better – human rights, democracy, the rule of law and gender equality must be at the heart of our efforts, leaving no one behind.
Now, is the time when we, as leaders and decision-makers, must take joint steps to speed up implementation of the Beijing Platform for Action.
Sweden is ready to do its part.
Thank you.
Swedish Government