Tunga boosts job market across Africa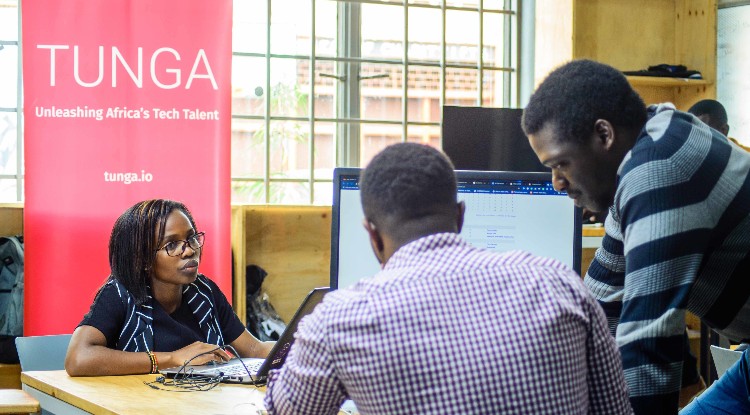 The world economy might be stopped in its tracks because of the coronavirus, Dutch-African tech company Tunga is not.
The organisation, with a current network of over 400 African software developers, has received a Dutch Good Growth Fund (DGGF) loan to build further capacity.
The investment of €120,000 enables Tunga to expand its African operations on the one hand, allowing the launch of growth plans in Europe on the other hand.
The company will invest the DGGF funding in expanding the local organisation and infrastructure in Africa so that more African developers get the opportunity to become part of Tunga's talent program.
Expanding the talent pool
Tunga is working hard to source new talent in Egypt, Nigeria and Uganda. A proactive community outreach, automated testing and online and offline training are used to expand and increase the quality of the current talent pool.
This requires additional expenditures in Africa: a total net investment of €218.500, €120,000 of which is provided by DGGF, the rest by Tunga itself.
A bigger network of high quality software developers opens the door for growth within Europe, firstly focused on the UK, Denmark, Sweden and Norway.
Good English proficiency, a positive attitude towards fair trade practices and relatively close cultural relations to the Netherlands as well as having an overall solid economy are the main reasons for starting sales operations in these four countries.
Positive about the future
Ernesto Spruyt, founder of Tunga, about increasing their capacity and European growth plans: "Without ever receiving any equity investments and running on a very limited budget, we've managed to realise triple digit growth each year since our inception.
"To keep up this growth rate, we need to make further investments in our talent pool of African developers. In 2020 and 2021 we will identify, train and test new talents, in order to increase the number of our software developers to 1000+.
"This means we have to hire at least three more talent managers as an addition to the three we have on the ground now. By the end of 2021, a large and freshly trained group of developers will be ready to get to work.
"That is why we are also launching our European growth plan. This month we've started sales operations in the UK and the Nordics and the first results are promising. Needless to say, we are nothing but positive about the future!"
About Tunga
Tunga is a Dutch company with a network of over 400 African software developers spread across mainly Uganda, Nigeria and Egypt.
The platform, founded in 2015, is an initiative of social entrepreneur Ernesto Spruyt and the not-for-profit organisation Butterfly Works.
Tunga meets the worldwide demand for software developers by offering local young African tech-talent. These technicians are smart, capable and professional but still have limited access to challenging, well-paid jobs.
Tunga drives a change by supplying high quality software developed by African experts in a quick and affordable way and enables these experts to grow, be successful and take their spot in the international tech sector.