15th UNWTO Awards: Call for submissions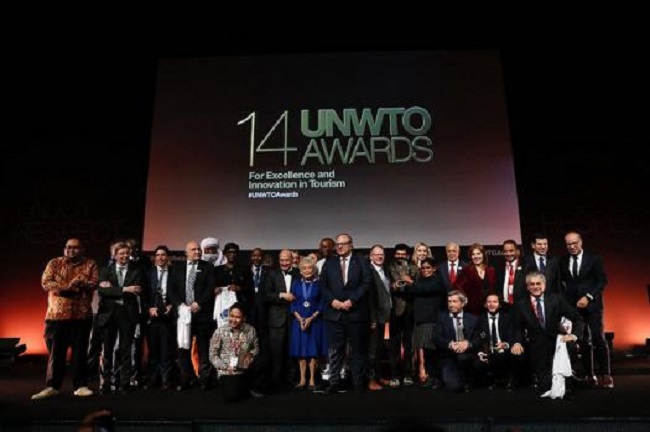 Promoting innovation, job creation and sustainability are key considerations for the 15th World Tourism Organization (UNWTO) Awards. UNWTO invites submissions until 31 October 2018.
The UNWTO Awards recognise the contribution of public and private institutions and NGOs to development of a more competitive, responsible and sustainable tourism sector that works towards achieving the 2030 Sustainable Development Agenda of the United Nations. Initiatives at local, national, regional and international levels are all considered.
Applications are now open for the UNWTO Awards in Public Policy and Governance, in Enterprises, and in Non-Governmental Organizations. Interested parties are encouraged to apply before 31 October 2018 (23:59 CET). Finalists will be notified in December 2018, with the award winners to be announced in January 2019.
A further award, the UNWTO Ethics Award will also be announced in January 2019. The Award takes applications from signatories of the Private Sector Commitment to the Global Code of Ethics for Tourism, which is UNWTO's flagship set of guidelines for a tourism sector built on ethical and responsible principles for sustainability. The call for applications for the UNWTO Ethics Award will be announced soon.
Since their creation the UNWTO Awards have recognized more than 70 institutions, with 2017 seeing 128 applications received. Winners in 2017 included Turismo de Portugal, the Mangalajodi Ecotourism Trust of India, Indonesian booking platform Triponyu.com and Spain's state tourism innovation society SEGITTUR.
UNWTO