A single air travel market for Africa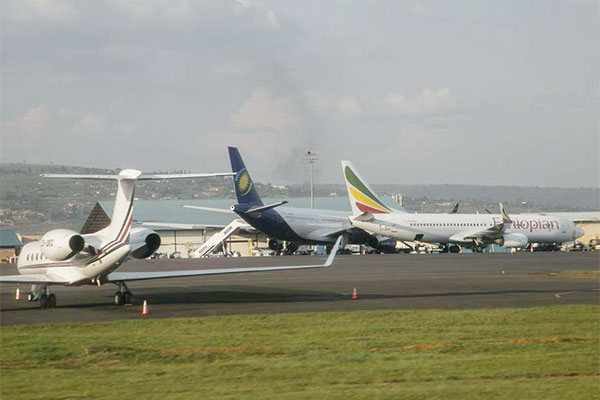 The African Union Heads of State Summit in Addis Ababa, Ethiopia (from January 22-29) is expected to see the adoption of a regulatory framework for the implementation of the Single African Air Transport Market (SAATM).
"The SAATM should be launched in a side event that will be attended by government officials, African airlines, industry organisations and partners," said Raphael Kuuchi, the vice president of the International Air Transport Association (IATA) for Africa.
"Once its launched, each state is expected to domesticate the regulatory framework in their national laws to facilitate implementation and enforcement," he said.
Kuuchi said the SAATM regulatory framework, which will African skies and accelerate sectors like tourism and trade, will depend on reliable air access.
So far, 23 African countries have signed the AU Solemn Declaration to unconditionally open their air transport markets to African airlines — a step that shows countries are finally moving towards actualizing the Yamoussoukro Decision, which sought to create a single air transport market across Africa by 2002.
"This year we expect to see more states relaxing market access, which will allow many airlines to serve the continent better," said Kuuchi.
It is estimated that liberalizing East Africa's airspace alone would contribute $200 million annually to the region's GDP and create an additional 46,320 jobs, while passenger traffic would also increase by an average 46 per cent annually. Ticket costs would also likely reduce by nine per cent.
According to IATA, by deregulating and liberating African air space in 12 key markets, it would create about 155,000 jobs and generate $1.3 billion in revenue.
IATA is providing support to the AU and the African Civil Aviation Commission Constitution to ensure the full benefits of a single African sky are realized.
"We need governments to pursue policies that free-up the industry and unblock intra-Africa connectivity," said Alexandre de Juniac, director-general and CEO of IATA.
Globally airlines are projected to fly four billion people and 60 million tonnes of cargo over some 20,000-city pairs and record a $38.4 billion in profit in 2018. Travelers are expected to spend about $750 billion annually.
However little of these fortunes are expected to be reflected in African airlines, as many are still struggling with cash flow challenges.
Majority of African airlines have been registering losses despite a significant reduction in fuel prices. A 2017 African Airlines Association report shows losses of $500 million for the aviation industry in 2016.
The East African