African, Asian development banks exchange views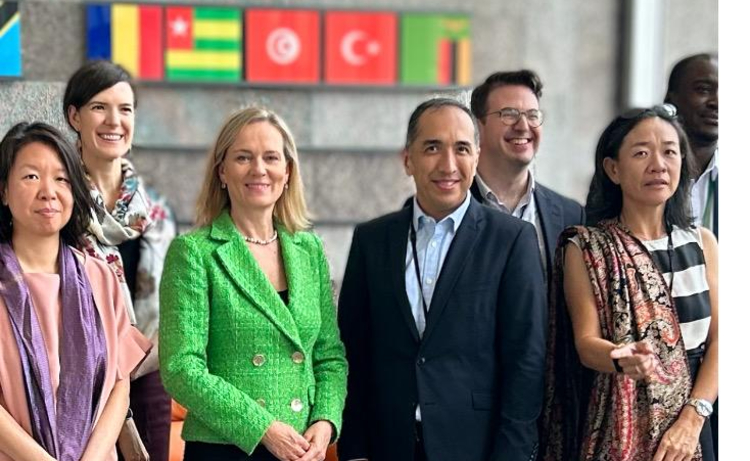 In the last week of March, the African Development Bank (AfDB) hosted a team from the Asian Development Bank (ADB) to exchange views on operational policies.
The visiting team met with various AfDB teams, including the policy and strategy department, business transformation and business process re-engineering, corporate performance and accountability, management operations and programming and budget department.
They also visited the gender, women and civil society and  risk departments.
The Asian Development Bank is launching a new operating model by the end of the second quarter of 2023 which has some similar features to that currently in force at the African Development Bank.
Caroline Kende-Robb, senior director of the policy and operational strategy department of the African Development Bank, said: "These exchanges with our ADB sister institution enabled us to reflect on our mandate, vision, and various operating models.
"As regional MDBs, it is invaluable to work together closely as we evolve to respond to a rapidly changing development environment, including addressing global public goods and extending our financial capacity. By working together, we all benefit."
Bobur Alimov, head, transformation office (Asian Development Bank) said, "ADB's new operating model will increase our capacity as Asia and the Pacific's climate bank and strengthen our role as a catalyst for the private sector.
"Our discussions with AfDB colleagues were focused and practical, providing valuable insights on coordination between countries, sectors, and operations support, and between sovereign and non-sovereign operations.
"The lessons we learned from AfDB's recent transformation experience will help us ensure a smooth transition and improved collaboration with our members."