Bernice Blackie preaches God's word thru music
There are many Liberian gospel musicians, but only one, Bernice Blackie – so completely embodies the skill and vocal that is transcending Liberian gospel music. Bernice has consistently displayed her genius by combining Liberian and African high-life gospel music, with soul and blues into a fervid, heart changing contemporary gospel. 
Over the years, she has introduced a new style of gospel music that is captivating the young and old alike.
Her title track "Father's Love," Hip Hop track "I feel your pain" and a Liberia high-life track, "U Na Do Weh" are already causing buzz in African Churches around the world; making her an overnight sensation and inspiration to the youths. 
Born in Monrovia, Liberia on November 6, 1990, Bernice Bartehn Blackie is a household name when it comes to Liberian gospel music. She started singing at the age of eight, having been inspired by her dad Aaron N. Blackie and the legendary Whitney Houston. 
Despite her rise to stardom, Bernice has had her share of misfortunes in life. She was taken to Ghana in early 2006 to undergo medical treatment after suffering from an unknown ailment for a protracted period. The sickness made her paralyzed in the leg, leaving her crawling for months on the floor. The then little Bernice suffered some of the worse agony any child can endure; facing rejection and abandonment by her family during her unexplained ailment. Music was her only escape.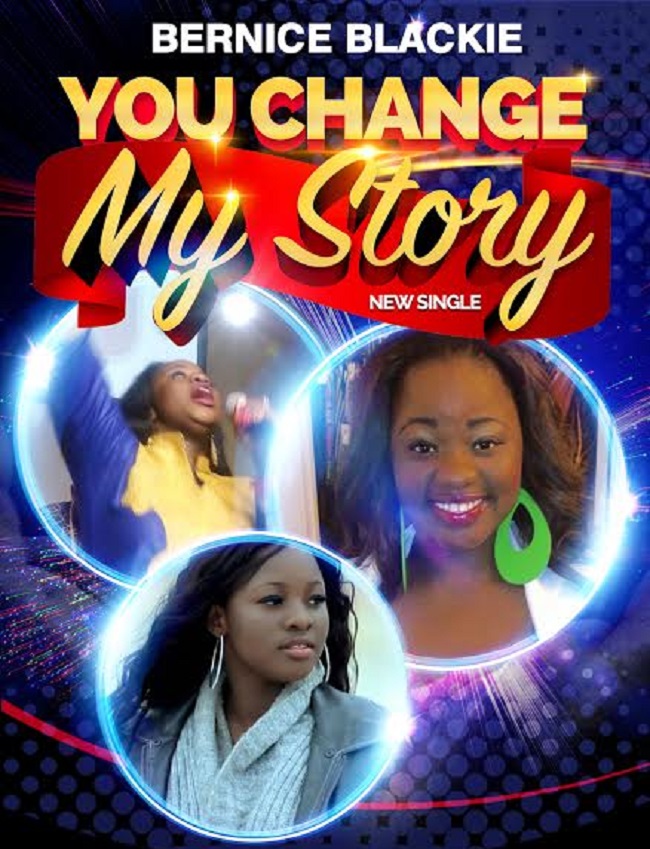 It was through divine intervention that she fully recovered and went on to sing as a backup vocalist on a singing competition called TV3 Mentor in Ghana. That was when she made her first break into the world of gospel music. 
Following her appearance on the TV3 Mentor Show, Bernice would go on to win numerous gospel music awards after she launched her first gospel album in 2010 called Crucifixion. She has won seven awards since the beginning of 2014 and many more in the last two years. 
Bernice won four Liberia Gospel Music Awards  presented by LAGMA in Monrovia: "best hip-hop gospel artist, the best music video, best female gospel artist, best female artist. She also collected a praise award on May 15, 2013 along with two other awards. 
Miss Blackie made her first international appearance on June 14, 2014 at the Liberia Music Awards (LMA) held at the Gwinnett Culture and Performing Arts Center, in Atlanta, Georgia USA.
At the LMA, Bernice again gave a spellbound performance that left the audience in awe, securing her a permanent spot in the Liberia gospel arena. She took home two awards at the LMA (Gospel Artist/Group of the Year) as she got ready for her first concert held out of Liberia.
Her goal as a gospel artist is to preach the word of God to both old and young through music and to win souls for the kingdom of God. Bernice hopes to one day establish an orphanage and music school in her homeland Liberia.