Big African festival in Gothenburg this Saturday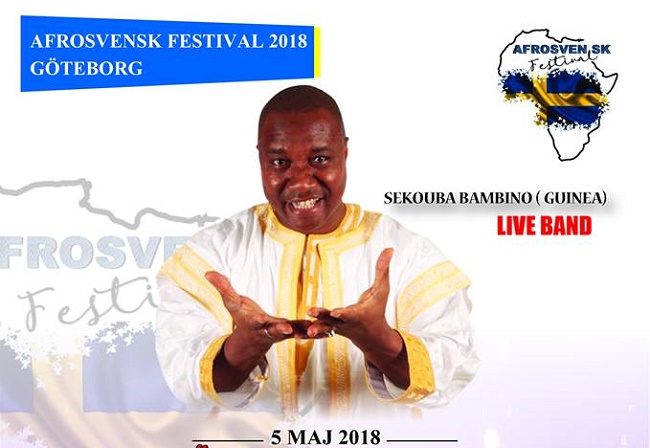 The inaugural edition of the Afro-Svensk (or Afro-Swedish) Festival will be held this Saturday at the Museum of World Culture in Gothenburg, Sweden's second largest city.
A project of Skanafrik, an organization working to promote Africans in the country, the festival, which begins at 1 pm, has lined up a full program intended, among others, to promote African culture and provide information about the continent.
Ibrahim Fofana, general manager of the festival and president of Skanafrik, told Nordic Africa News that programs lined up for the jamboree include a conference, dance, music, literature and an art exhibition.
He noted that a lecture on Afrophobia in Sweden will be delivered by academic and author Tobias Hubinette.
The festival ends with a concert by Guinea musician Sekouba Bambino.
"We want people to understand our way of life, we need to organize and open up," he noted, adding that the festival which will be a yearly affair will also serve as a platform to showcase successful Africans here as role models.
Fofana added that Africans have the most diversified culture but they do not promote it, noting that "we have to bring out good image and the positive things that we are doing."
He spoke of plans to give prizes to deserving Africans to bring out in the public the good things that Africans are doing in Sweden.