Commonwealth supports tackling climate change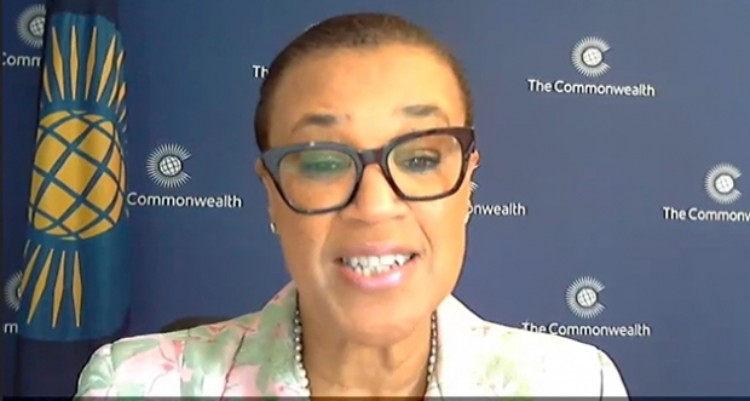 A virtual gathering has galvanised political backing amongst Commonwealth countries to tackle the key challenge of land degradation linked to climate change and biodiversity loss, which is impacting ecosystems across the globe and over half of the global population.
Alongside the United Nations General Assembly meetings, ministers, high commissioners, officials and experts from across the Commonwealth met for a high-level event organised by the Commonwealth Secretariat and the United Nations Convention to Combat Desertification (UNCCD). 
With only months before 2021 – a crucial year marked by a series of global summits focused on the environment – the discussions paved the path for sustainable land management to feature as a top priority for enhanced climate action and living in harmony with nature. 
Delegates agreed to explore how Commonwealth member states can act jointly on the Rio Conventions, and forge a positive, action-based agenda around land use in the run-up to the United Nations Biodiversity Conference, CBD COP15 (May 2021), the Commonwealth Heads of Government Meeting (June 2021), the United Nations Climate Change Conference, COP26 (November 2021) and UNCCD COP15 in late 2021.
At their summit next June, Commonwealth leaders are expected to adopt a 'Living Lands Charter', including a program of action on climate change impacts on land.  
Commonwealth Secretary-General Patricia Scotland said: "Without urgent action on how we use and steward our lands, we cannot hope to achieve the targets set out in the Paris Agreement on climate change.
"Given the impact of COVID-19 our countries have a narrow window of opportunity to establish a 'new normal' in the way we interact with our natural environment. Part of this must means a deliberate and systematic focus on a 'green recovery' that incorporates climate-smart practices in the way we grow our crops, raise livestock, and use our land resources." 
UNCCD Executive Secretary Ibrahim Thiaw stated: "Youth make up 60% of the Commonwealth population.
"This is 1 out of 3 youth in the world. Policies that could enable them to jumpstart green land-based jobs such as agriculture, ecological restoration or in the supply chain hold promise for both building back better and living in harmony with nature.
"In addition, the proposed 'Living Lands charter' could drive momentum towards a fair, inclusive and sustainable future." 
The land sector generates about a quarter of net carbon emissions caused by humans, due to activities such as logging, raising methane-producing livestock, and unsustainable soil management.
Not only do these contribute to climate change, but in turn, the impacts of climate change such as extreme weather, drought and floods further degrade the soil, forests and wildlife.
By 2050, between 50 and 700 million people will have migrated as a result of the combination of land degradation, climate change impacts and diminished crop yields.
Executive Secretary of the United Nations Framework Convention for Climate Change (UNFCCC) Patricia Espinosa recalled the origins of the three Rio Conventions on biodiversity, climate change and desertification, including the idea that these three issues "naturally coincided".
She urged governments not to look at these issues in isolation, adding: "Never has it been more important that we align our efforts even more strongly than before. We need your help to help people how the issues under the three Conventions intersect and how it impacts them…. We must, must, must work together. But it only works if your policies and programs reflect the importance of these linked issues." 
Executive Secretary of the United Nations Convention on Biological Diversity (UNCBD) Elizabeth Mrema said: "Nature-based solutions could offer immediate and cost-effective long-term benefits to mitigate climate change, to address increasing threats to biodiversity and to restore degraded land.
"Nature-based solutions have the potential to not only reduce emissions of greenhouse gases and sequester carbon, they can also build resilience to climate change, as well as provide water filtration, flood buffering, and disaster risk reduction while improving soil health and biodiversity."
Outcomes of the event will lay the groundwork for concrete contributions to the forthcoming Commonwealth Heads of Government Meeting, as well as global talks at the UN conferences on climate change and biodiversity. 

Commonwealth