Excitements in Liberian community tournament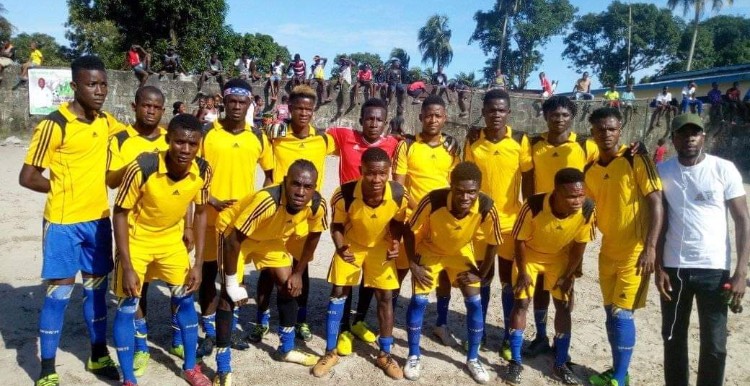 Blocks 1307D and 1307A grabbed crucial wins Thursday to qualify for the next rounds of the Beacon All Star/ Thomas P. Fallah Tournament in Chocolate City, outside Monrovia, the Liberian capital.
Sponsored by Liberia's Finance Minister Samuel D. Tweh, the tournament is organized in honor of Rep.Thomas P. Fallah, the senatorial candidate of the ruling Coalition for Democratic Change (CDC).
1307D cruised past Block 1305A in both kickball (a game played only be females) and football at the Beacon sports pitch.
The kickball team won by 8-6 home runs in the first game of the day, while their boys recorded a 1-0 victory with Augustine Quaye hitting target in the 26th minute of an exciting football encounter.
In the day's second kickball match, Block 1307A scored a 4-3 home runs win over 1307C.
The football match saw 1307A beat 1307C 3-1. Skipper Vincent Blayon put the former ahead early minutes of before Melvin Washington equalized to end the first half on par.
Block 1307A dominated the second half to force Washington to score an own goal before defender Clarence Redd extended the lead in the 78th minute to secure the win and grab the full points.
Joseph Vincent