First TungaThon sees winners all around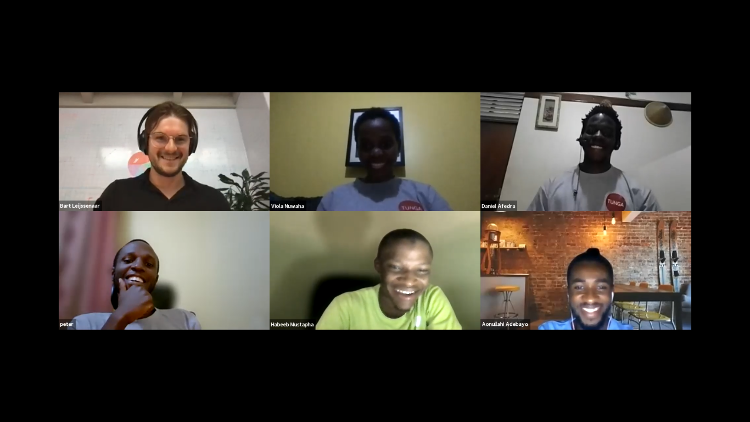 Kampala, September 2021 · The first ever Tunga hackathon – or TungaThon – is a fact. For a period of two weeks, 25 teams of two to four young African software developers collaborated online to submit a Minimum Viable Product to the jury.
This hackathon is a new tool to strengthen the skill sets of African developers.
Skills
Tunga is on a mission to provide 20th century jobs to African tech talent. With its remote IT staffing services, the company provides scalable IT support to companies in Europe and North America.
Tunga supports its growing talent pool of 400+ African developers with a range of courses and other helpful initiatives.
With this hackathon, the abilities of African developers can be further strengthened. The contestants – many of them students and at the start of their career – were given a proper brief and their products were assessed on industry-standard criteria.
Through the competition, developers sharpened their skills, both in the technical as in the social field. They also created a new product to add to their portfolio.
Winners
With so many passionate participants and great entries, the judges had a hard time. However, they decided that Team Staunch, featuring Mustapha Habeeb and Adebayo Aonullahi deserved the first prize, as well as the prize for technical excellence.
Runners-up were Team 6th Hokage, with Clinton Omondi and Mark Odhiambo.
The third prize went to the all-female Team Anchors, consisting of Hamna Nanteza Nuriatt, Komuhangi Tumuhairwe, Vivian Maria Awori and Nakayiza Shamim. You can read more about the teams and their contributions here.
Enthusiasm
The first TungaThon is considered an all-round success, and not just for the ones who won a prize.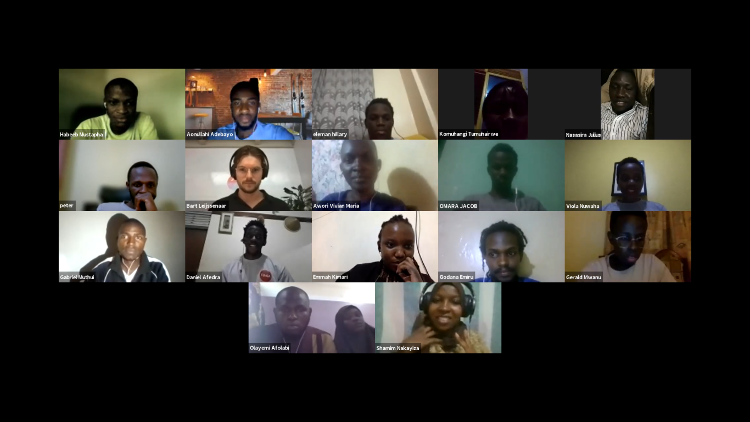 With the next edition scheduled for October, Tunga is looking forward to the coming hackathons.
Tunga founder Ernesto Spruyt: "At Tunga, we aim to be a relevant and meaningful partner for our clients as much as we do for our colleagues. Our developers help us grow and in return we help them with their personal growth.
"It was great to see the enthusiasm of so many young talents during the TungaThon. We plan to organize these on a regular basis, continuing our efforts to support and nurture African tech talent."
About Tunga
Tunga recruits, tests and trains skilled software developers in Africa, to meet IT outstaffing needs of organizations in Europe and North America.
The tech platform connects companies with the untapped pool of talented African software developers.
Tunga now supports more than 400 skilled African developers and engineers.
The company has an established and extensive network in countries like Uganda, Nigeria and Egypt, and is continuously expanding.
Established in 2015 by social entrepreneur Ernesto Spruyt and the not-for-profit organization Butterfly Works, Tunga raises corporate social responsibility to a truly global level.
The out-staffing service is a true win-win solution.
European and North American organizations have access to distributed, qualified staff at affordable rates while African professionals can perform decent work from their own country – thereby gaining a right to excel in the globalized tech-industry and contributing to the growth of their own economy. Also see www.tunga.io.