LAC donates medical supplies to Liberian hospital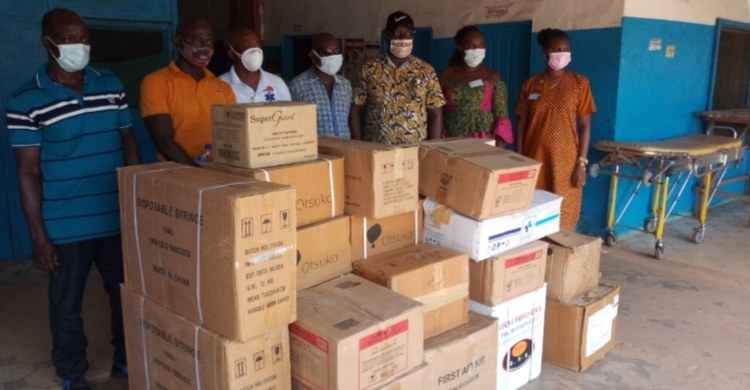 The management of the Liberian Agricultural Company (LAC) On Thursday, August 19 donated an assortment of medical supply to the Liberia Government Hospital in Buchanan City, Grand Bassa County.
Making the presentation, Sustainability Coordinator Harriet Attoh said ''as part of the company's social responsibility, the management of the Liberian Agricultural Company deems it necessary and expedient to present these assorted medical supply and rain gear to you based on the Communication from the Superintendent of Grand Bassa County Janjay Baikpeh."
She stressed that ''LAC have long practiced Corporate Social and Environmental Responsibility with the broad simply of contributing to the communities and the society at large''.
Miss Attoh added that ''despite the challenge that the country is faced with as it relates to the COVID-19, the doors of LAC will continue to remain open to do more''.
Receiving the medical supply on behalf of Superintendent Baikpeh, the Assistant Superintendent for Development Flee Glay lauded the management of LAC for being farsighted and urged the company continue to come to the rescue whenever it called upon for more initiatives of such for the County.
Honorable Glay later turned over the medical supply to the Medical Director of the Liberia Government Hospital, Dr Moses U-Joe Weidehgar.
Weidehgar showered praises on the LAC Management for the timely gesture and said the items will be used for its intended purpose.
Despite the economic turmoil and political events that the country has experienced, the Liberian Agricultural Company is an example of post-conflict sustainable development projects in Liberia for the fact more than 30,000 people depend directly or indirectly on its activities for survival.
Draper C. Tolborh Sr.