LAC mourns employee who suffered tragic death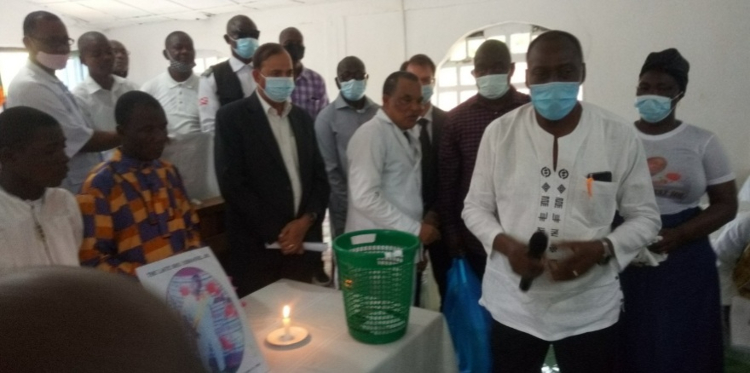 By Draper C. Tolborh Sr
Family members, friends, sympathizers, workmates and the management of the the Liberia Agricultural Company (LAC) gathered in Grand Bassa County on August 31 to mourn the tragic death of Emmanuel Joe, an employee who lost his life while cleaning a rubber processing machine.
Paying tribute on behalf of the LAC management at the Holy Church of Christ in Gbaynee Town, Wee Statutory District, Human Resource and Administrative Manager Harry M. Attoh said "we come as one of the persons' or associations that is also bereaved, we come not only as employers, not only as a relative, we come as part of your family especially the children''.
Mr. Attoh added ''we all know that certain death as we said is difficult, but we are here trusting and that you will take solace in the Lord because he the one who gives life and the one who unfortunately takes it away.
''We want to make a special statement to the children, today you are weeping but don't never ever lose hope because your weeping will be joyful tomorrow.
"We asked you to continue what you started because the joy of your deceased father will be happy in his grave if you all are very successful.
"We want to encouraged you that the commitment that was made by the Management of LAC will definitely be carried out and that's why we signed and the document we affixed our signature to will be honored''.
Officiating the funeral sermon, the church's Senior Pastor Reverend Joseph O. Halaway preached form the book of urged the congregation to live a life that will be meaningful in their respective communities and the society at large.
Reverend Halaway said Liberians should see themselves as evangelists of the Gospel and imitate the good examples of the late Emmanuel Joe.
He lamented that the deceased was always around when it comes to the things of God.