Liberia takes steps to improve agriculture
Sixty power tillers and 60 single ridges have arrived in Liberia as the government, through the Ministry of Agriculture (MoA), moves the country from subsistence to mechanized farming to increase agricultural productivity.
Sixty motorized water pumps meant to supply water for vegetable farming also arrived.
More so, 300 crates meant to stack vegetables fitted with ventilated designs for quick cooling, temperature control and drainage, impact and moisture resistance that will not splinter, rot or absorb odors also formed part of the new consignment.
"When I was named Minister, I came with a vision to transform the sector from subsistence farming to mechanized. This plan was endorsed by His Excellency President George Manneh Weah and supported by donors", Agriculture Minister Jeanine Milly Cooper said.
Funding to purchase those vital agro equipment was sourced from the Contingency Emergency Response Component (CERC) under the ministry's implemented Smallholder Agriculture Transformation and Agribusiness Revitalization Project.
The funding, approved by the World Bank, is meant to support the MoA's COVID-19 Food Security, Nutrition and Livelihood Plan formulated in April last year to mitigate the impacts of the pandemic on the farming community.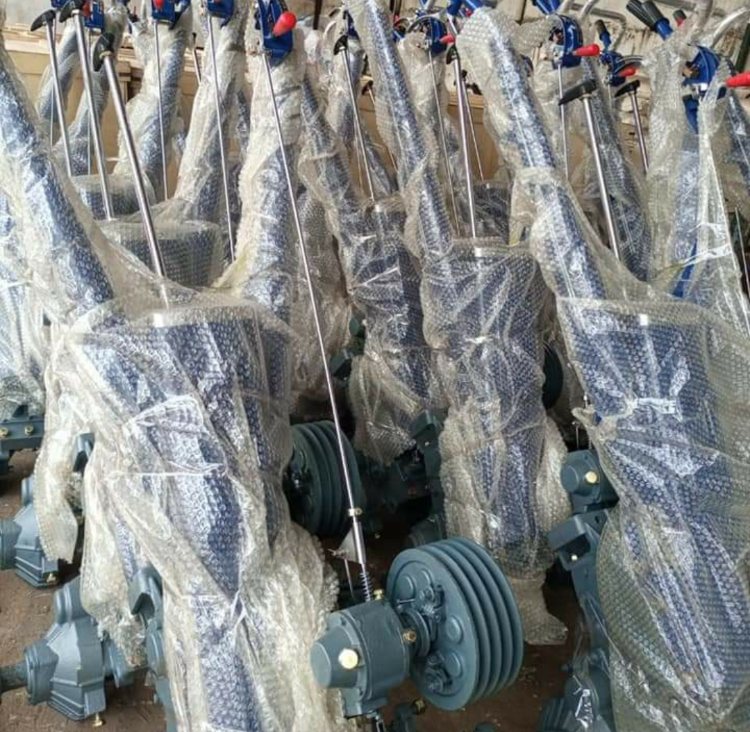 A power tiller is a two-wheeled agricultural implement fitted with rotary tillers which gives a smooth resistance to all farm activities. It helps in preparing the soil, sowing seeds, planting seeds, adding and spraying the fertilizers, herbicides and water.
The single ridge, known as walking tractor, is ideal for ploughing a single side, creating a strip or heap soil in a row for seed bed preparation.
The machinery was accompanied with vital spare parts.
More than 100 pieces of equipment to support cassava processing that include peelers and chipper/slicer, grater, patching pan, sifter, cassava hydraulic dehydrator and drum dryers are expected in the country within a month.
During the same period, the MoA expects over 200 pieces of rice threshers, winnowers, seed sorter, de stoner (for rice), platform weighing scale, hanging scale, stitching machine, stitching thread – polyester and rice mills.
Rice and cassava are Liberia's primary and secondary staple food respectively.
Liberia Government