Liberian goalkeeper to begin professional career in Spain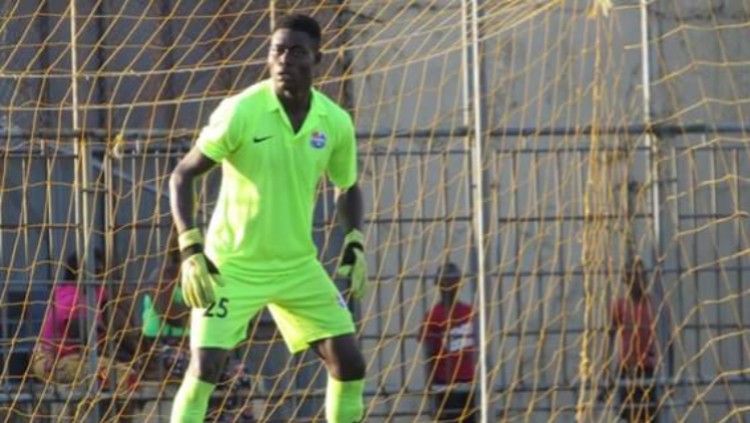 In a crucial FIFA World Cup qualifier last year, Liberian goalkeeper Ashley Williams, then 18, saved a last minute penalty against home side Sierra Leone to take his team to the next stage of the competition. 
That feat won him the hearts of thousands of Liberian football fans and beyond. And it arguably played a part in his later signing for Spanish third division club Real Balompedica Linense.
After two unsuccessful trials in Sweden and Austria, Williams said he had never heard of the Spanish outfit until a Sierra Leonean intermediary contacted his Liberian club, LISCR FC, for a possible move to Spain.
Terms were then agreed for a move to Spain on a year's loan. The league is expected to begin later this month.
"I give everything to God. He is first in my life and with Him I'm sure to have a great career," said the 19-year old international who sees football as a means to make his life easier.
Williams is referred to by his fans as Liberia's Manuel Neuer and he regards the German stopper as a role model.
Arsenal's Bernd Leno is another goalkeeper he admires.
Like Neuer, Williams has great footwork outside of his box. He usually gets involved in the action close to his defenders, breaking up sticky situations and setting up play.
Williams credits his style to his former position on the pitch. He did not start as a goalkeeper.
"I played as a left back for a third division team before I decided to change that decision to become a goalkeeper"
"This is something that distinguishes Williams for the other Liberian goalkeepers. He functions both as a goalkeeper and a defender and comes out to help his frontmen when it is necessary," notes Liberian sports journalist Joseph Vincent.
Williams' rise has been noteworthy.
He Joined LISCR in his early teens and won the first division championship and knock-out competition in 2016/17 and was recruited to the Liberian national youth team.
A solid performance in a West African youth tournament gained him a promotion to the senior national team.
He has played for all of Liberia's national teams and is captain of the U-20.
Williams is confident of making his name in Spain although he is aware that African keepers are not a regular sight in the European game.
"A lot of people are praying for me, all my fans are hoping that I achieve great things, to see me succeed.
"I know that this is a great challenge but I will do my best and I believe in God for everything, everything depends on God" he says.