Liberia's dual citizenship issue settled, says Mueller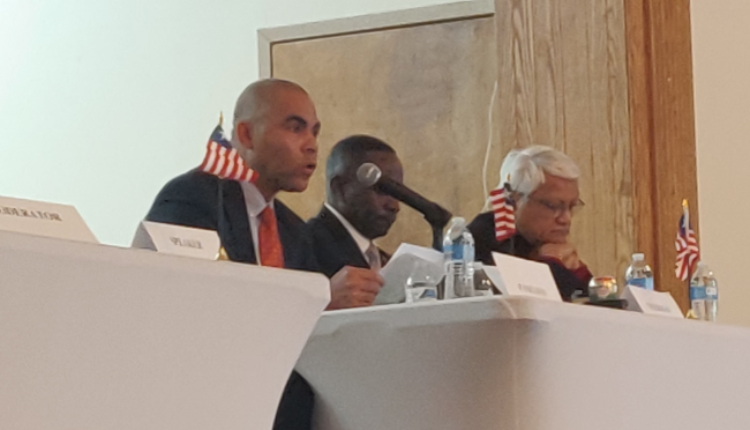 A Switzerland-based Liberian says there is no need for Liberians in the diaspora to support a referendum on dual citizenship in Liberia as the country's supreme court has settled the issue.
Michael Muller in an open letter in May noted that "by the Grace of God, we have won the fight and there is no longer a need for us to pursue a referendum that would have serve Diaspora Liberians no useful purposes.
"Over 12 years ago, we came together to unite as a people and tackle the issue of dual citizenship for natural born Liberians in the Diaspora."
Mueller, who is chairman of the board of the European Federation of Liberian Associations (EFLA), added that "We have fought a good fight over all the years, fighting on several fronts to obtain dual citizenship without success.
"While we were confronted with the possibility of settling for a referendum that would make us second-class citizens, the Almighty God suddenly intervened and answered our prayers.
"The Supreme Court of the Republic of Liberia implemented God's Plan through their ruling in December 2019."
He said it is now time for the Liberian diaspora to "turn a new page and look carefully at what is going on in our Country. Our people are suffering, and our leaders are acquiring wealth without work."
The thorny issue of dual citizenship for Liberians lingered on for years until the country's supreme court in December rendered a decision that no natural-born Liberian can automatically lose his or her citizenship by acquiring the citizenship of another country.
However, the Liberian legislature drafted a proposition in which it seeks to amend the law, laying out conditions for dual citizenship which critics have called a second-class citizenship.
The proposition is expected to be voted on in a referendum scheduled for later this year.