LSA President's message to members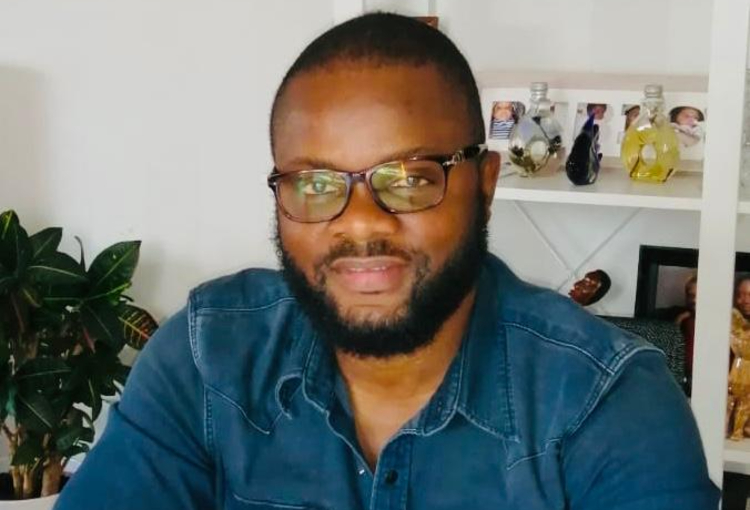 The president of the Liberia Swedish Association (LSA) has underscored the importance of members' active participation in the activities of the association.
David Ford made the comment after a recent social media discussion among LSA members about Liberia's pending 175th independence day celebrations in Stockholm, the Swedish capital.
This gala is being staged in collaboration with the European Federation of Liberian Association (EFLA).
Some LSA members had expressed misgivings over decisions about the July 29-31 program, especially over the promotional flyer and the bringing in of a Master of Ceremony (MC) from Liberia when there are Liberians in Sweden and other European countries who could play that role.
EFLA Secretary General Francis Mensah clarified that the MC, Master Queen, "is an executive of EFLA and she is underwriting ALL of her expenses for this celebration."
Ford told the discussants that decisions were not solely made by the LSA but in concert with EFLA.
Ford added, "Hope this discussion gives LSA's members new perspectives about the organization; about attending meetings to put forth their ideas, contacting the planning committee or leadership to participate in upcoming events, and paying their monthly due of just 50kr to the organization!"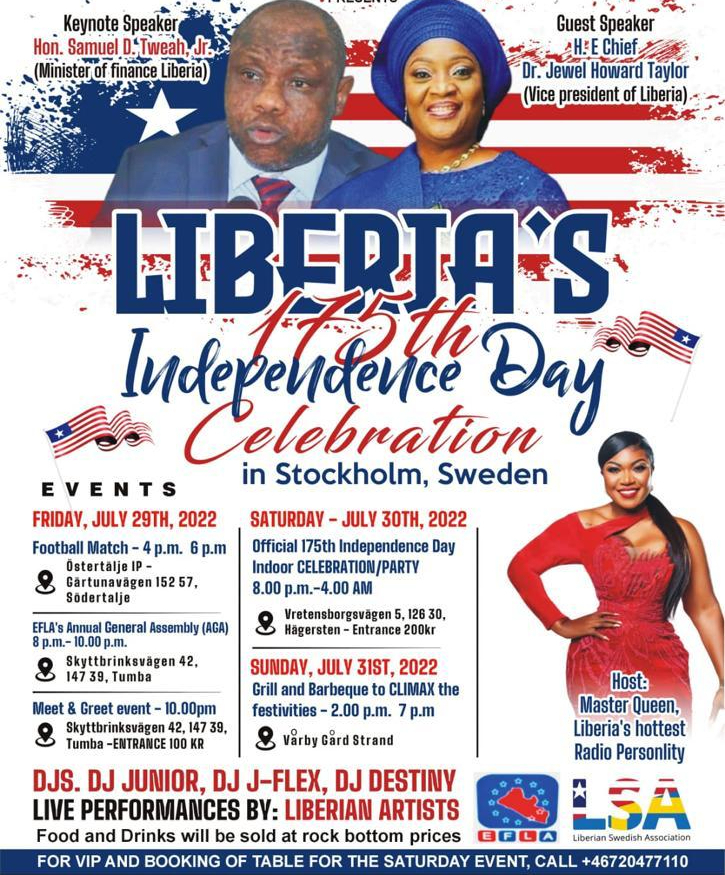 A number of activities are lined up for the independence program.
Liberia's Vice President Jewel Howard Taylor and Finance Minister Samuel Tweah will serve at guest and keynote speakers respectively.
EFLA's general assembly, sports, musical and cultural performances, etc. are on the cards. Liberians from all over Europe and other parts of the world are expected to attend the event.