OPEC loans Africa $50m to build infrastructure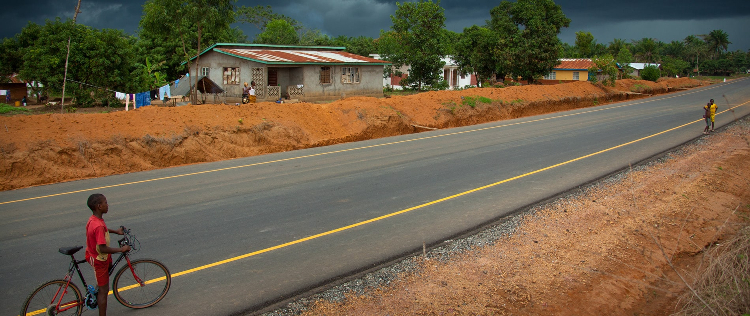 The OPEC Fund for International Development (the OPEC Fund) and Africa Finance Corporation (AFC) have signed a US$50 million loan agreement to finance the development of infrastructure critical to economic growth and job creation across the continent.
The proceeds of the 10-year loan will be used to improve connectivity, transport, logistics, trade and to boost access to energy across the African continent.
The loan doubles the OPEC Fund's commitment to AFC following an initial US$50 million 10-year loan provided in January 2021, and builds on collaboration initiated through a cooperation agreement in 2017.
The loan is aligned with the United Nations Sustainable Development Goal (SDG) 9 – Innovation and infrastructure, and SDG 17 – Partnerships.
"Africa continues to be a key region for the OPEC Fund, with more than 45 percent of our aggregate financing dedicated to the continent," said OPEC Fund Director-General Dr. Abdulhamid Alkhalifa.
"Sustainable infrastructure development is key to unlock Africa's vast potential and enable it to fully utilize its resources. Working with local partners on the ground such as AFC helps to deepen our impact and support Africa's development agenda."
AFC President & Chief Executive Officer Samaila Zubairu said: "AFC has enjoyed a long-standing partnership with the OPEC Fund and we are delighted to collaborate again to support the work we do in developing critical infrastructure in Africa.
"Developed and developing countries alike are battling the chronic challenges brought on by a wave of global shocks, and these challenges will only be solved by working together through partnership and engagement between the world's leading finance institutions."
Africa's economic growth has been slowed by global supply chain disruptions and rising costs in the aftermath of the COVID-19 pandemic, further widening the continent's infrastructure funding gap.
The collaboration between the OPEC Fund and AFC is targeted at increasing access to long-term sustainable finance for infrastructure projects.
AFC is a multilateral financial institution with 39 member countries, established to provide financing and private sector-driven solutions for infrastructure in key sectors including power, transport, heavy industries, telecommunications, and natural resources.
To date, AFC has invested over US$11 billion in projects across 36 African countries.

African Press Organization