President Weah thanks Malta for coronavirus help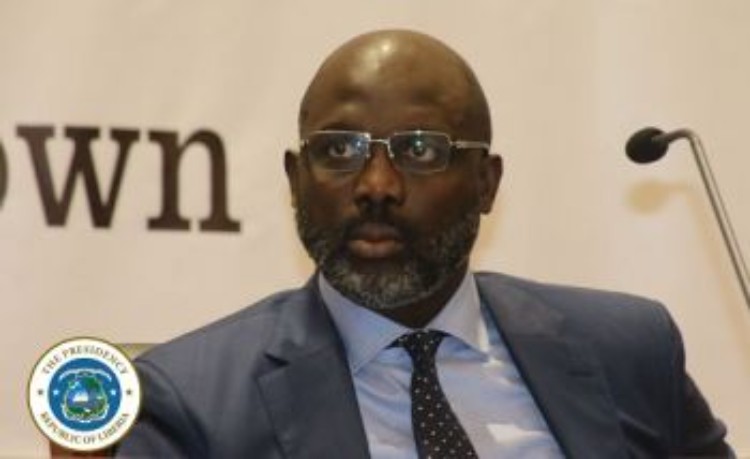 Liberian President George Manneh Weah has stressed the crucial importance of partnership and sustained solidarity towards successfully overcoming the COVID-19/coronavirus pandemic.
In a communication to the President of Malta George Vella, the Liberian chief executive extended Liberia's profound gratitude for the donation of medical supplies in support of the West African nation's fight against the COVID-19 pandemic.
"It is with deep gratitude that I express my warm compliments on behalf of the Government and people of Liberia for your show of solidarity," President Weah said.
President Weah, whose recent anti coronavirus musical production was listed by UNESCO for its global awareness against the pandemic, asserted that the intervention from Malta at such defining moments represents a firm manifestation of "true friendship and brotherhood".
Malta recently informed Liberia about the donation of key medical supplies, including protective medical gear and face masks.
Malta is donating 5,000 anti-bacterial protective suits, 100,000 disposable face masks and 1000 visors.
Responding to an appeal being coordinated by the Liberian embassy in the United Kingdom (UK), Malta said it was pleased to identify with Liberia's response to the pandemic. 
The embassy in a release noted the Malta's Foreign and European Affairs Ministry indicated that the international community has a moral obligation to defeat the COVID-19 pandemic together.
Malta assured of its determination to support key institutions leading Liberia's COVID 19 response, noting that 'it is only through our collective efforts that we can overcome this crisis.'
Liberia's Ambassador to the UK Gurly T. Gibson-Schwarz said the intervention from Malta will compliment Liberia's resilient response against the pandemic.
President Weah also conveyed warm sentiments to the Irish government for its expressed commitment to leverage bilateral and multilateral engagements in order to support Liberia's fight against the pandemic.
In a letter to Irish President Michael D. Higgins, President Weah expressed deep appreciation for the demonstration of support to Liberia during such crucial circumstances.
Albert Jaja