Scope publishes first credit rating in Africa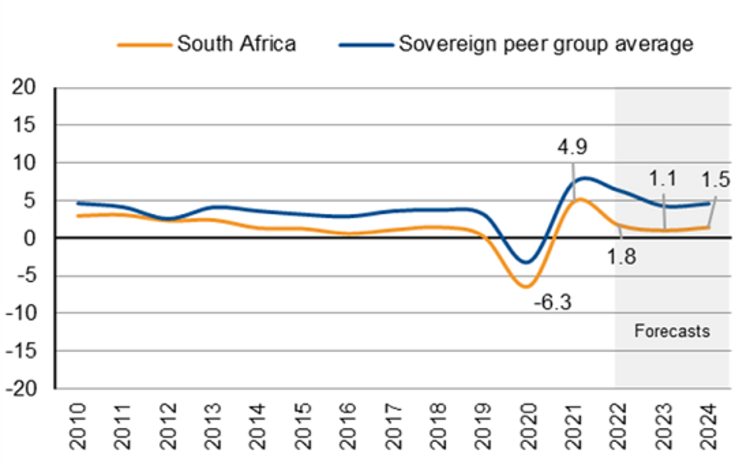 Scope Ratings, the European credit rating agency, has published its first sovereign credit rating of Africa, with a credit assessment of the Republic of South Africa (rated BB+ with Stable Outlook).
"The rating of South Africa marks Scope's first public sovereign rating in one of the world's fastest-growing regions, a continent where domestic financial systems are developing and innovating rapidly," said Giacomo Barisone, Scope's head of sovereign ratings.
"We believe our approach to sovereign and sub-sovereign ratings is well adapted to reflect the continent's unique qualities."
First, Scope has incorporated a long-run perspective into its sovereign credit rating model based on five-year forecasting. This allows the agency to look past short-term market or cyclical crises, as long as instability does not structurally impair sovereign creditworthiness.
"Furthermore, our methodology sets great store by factors such as the potential demographic dividend and rich ecological and biodiversity resources common to many African countries," said Dennis Shen, director and lead analyst for South Africa.
"African countries' long-run environmental and economic sustainability will present opportunities."
Scope offers an alternative view in assessing the longer-run ratings implications of comprehensive debt relief for highly-indebted countries, with an enhanced debt-restructuring model and emphasis on transparency, ensuring there are no 'black boxes' in the rating process.
"Today more than ever, African sovereigns need stable and strengthened market access to finance sustainable recovery," Barisone said. "We believe a rating assignment from a European credit rating agency presents an alternative credit assessment."
South Africa rating reflects a long-term view
"In our first-time rating of South Africa, we emphasised a long-term view of the credit," said Shen.
"Our assessment considers the size and diversification of the South African economy, favourable public-debt profile, strong monetary-policy framework and advanced financial system. These are credit strengths anchoring a rating one level below investment grade."
South Africa has approximately USD 250bn of debt outstanding and is Africa's most established sovereign borrower.
Scope expects South African economic growth to slow to 1.8% this year and 1.1% in 2023.
Favourable tax collection and a government commitment to budgetary consolidation support reduction of the fiscal deficit for FY2022/23 to 4.75% of GDP, but longer-run fiscal challenges remain significant.