Sweden gives millions to global education fund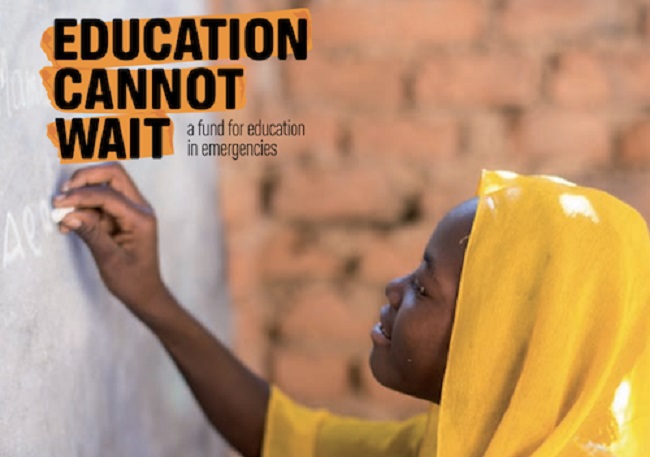 Children in war and conflict areas often miss all or part of their schooling, and without education, they risk exploitation in dangerous and low-paid jobs and to remain in poverty.
Sida (Swedish International Development Coopration Agency) now initiates a collaboration with Education Cannot Wait, a fund focusing on education for children in war and conflict areas.
Sida's contribution is SEK 270 million ($30m), of which SEK 90 million ($10m) is earmarked for 500,000 Afghan girls and boys who are internally displaced or returnees to be allowed to go to school.
The Education Cannot Wait Foundation (ECW) was established during the World Humanitarian Summit in Istanbul in May 2016. The meeting was held because of the growing, major humanitarian challenges in the world where children are most vulnerable.
The organization operates in countries such as Syria, Yemen, Ethiopia, Somalia, Ukraine, Bangladesh, Uganda and Afghanistan.
Sida will contribute SEK 180 million ($20m) to ECW over a three-year period, where several donors provide global support for the fund's training efforts in crisis situations.
"Children who can not go to school risk getting stuck in poverty and vulnerability with difficulty in getting a job and being able to support themselves. All children are entitled to a good life and therefore this support feels very important, "said Sina General Director Carin Jämtin.
In war-ravaged Afghanistan, more and more children have started to go to school, but there is still no opportunity for everyone to get education. This includes children living in areas where security is low, where many families do not dare to let their children go to school or where the school has been destroyed in the conflict.
An additional support of SEK 90 million ($10m) should therefore be used for a training program in Afghanistan targeted at 500,000 children, especially girls, who are internally displaced or returnees.
"I just got home from a trip in Afghanistan and know how big the needs are both for children's schooling but also for the needs of skilled workers to develop the country," said Carin Jämtin.
ECW will work in a new innovative way with actors working with humanitarian support, with development issues, with governments and other donors and philanthropists, to take advantage of their different knowledge and experiences.
"This support is going to work in a new way, where representatives from different sectors of society work together to strengthen and at the same time lay the foundations for an education system that many times do not persist after long periods of conflict," said Carin Jämtin.
"There is a number of crucial decisive training systems for building a sustainable peace and sustainable development from a crisis situation.
Sida