Liberia: Sweden backs project that benefits youths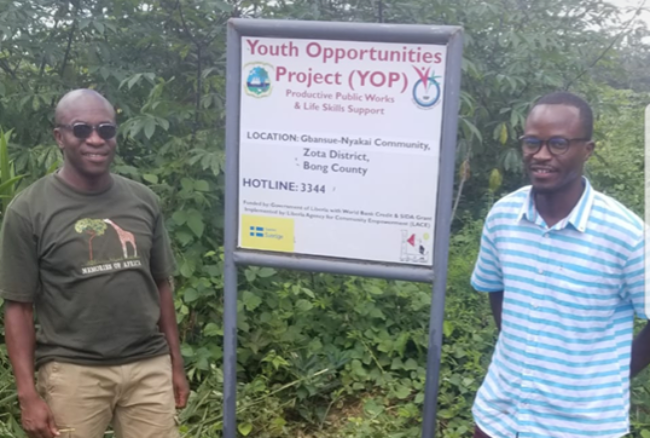 Earlier this month, the Embassy of Sweden in Liberia joined the World Bank, the Liberia Agency for Community Empowerment (LACE) and the Ministry of Youth and Sports on a week-long field visit to Bomi, Grand Cape Mount and Bong counties to visit beneficiaries of the Youth Opportunities Project (YOP).
YOP is a Government of Liberia project and Sweden is providing additional financing to ensure the project reaches its targets and rural youth.
The YOP is meant to improve access to income generation opportunities for young people and strengthen the government's capacity to implement its cash transfer program.
Under the Productive Public Works & Life Skills Training component of the program, the project will provide labor subsidy to 10,000 vulnerable youth in rural areas as they engage in group farming activities and life skills training in all Liberia's 15 counties.
The project's comparative advantage is that it targets vulnerable rural youth in the area of farming.
The project has the potential to substantially contribute to food security and poverty reduction.
There are currently about 18 farming groups in each county, with each farming group working on at least 35 acres of land. This means the project is supporting about 630 acres of farmland in each county and over 9000 acres of farmland across the 15 counties.
Swedish Embassy in Liberia