Swedish economy slowed last year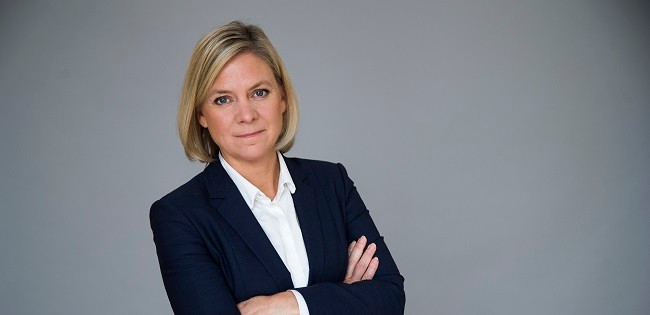 Following a couple of years of high growth, the Swedish economy began to slow down last year.
Trade conflicts have checked global trade, which is affecting exports of Swedish goods, and uncertainty in the world economy is reducing willingness to invest, both in Sweden and other countries.
"The slowdown in the world economy that we have previously seen is becoming increasingly clear in the Swedish economy. In recent years, we have built up a welfare reserve by paying off national debt, which makes it possible to address the slowdown without savings packages," said Minister of Finance Magdalena Andersson on Thursday when she presented the latest forecast for economic development and the situation in the municipal sector.
The slowdown in the economy is also apparent in the labour market. Both employment and the labor force will continue to increase in the coming years. However, weaker demand is holding back the employment rate at the same time as more people are seeking to join the labour market which leads to a higher labor force participation rate.
Aggregated, this leads to a higher unemployment rate. Labour force participation and the employment rate in the age group 20–64 in Sweden is still the highest in the EU and at levels we have not seen in Sweden since before the 1990s crisis.
Since 2014, Sweden has reduced its debt ratio and has therefore built up a welfare reserve. This year, the structural balance is estimated to amount to 0.3 per cent of potential GDP.
Ms Andersson also presented an analysis of the Swedish municipal sector. Needs are increasing in the coming electoral periods, not least because there are more and more children and older people in Sweden, which drives higher public consumption.
"Municipal and regional finances and strengthening welfare is becoming more important. The large group of people born in the 1940s is getting older and those born in the 1990s are of child-bearing age. This means that all future expenditures will have to be balanced against increased resources to welfare," concludes Ms Andersson.
Swedish Government