Swedish park withdraws 'racist' curtains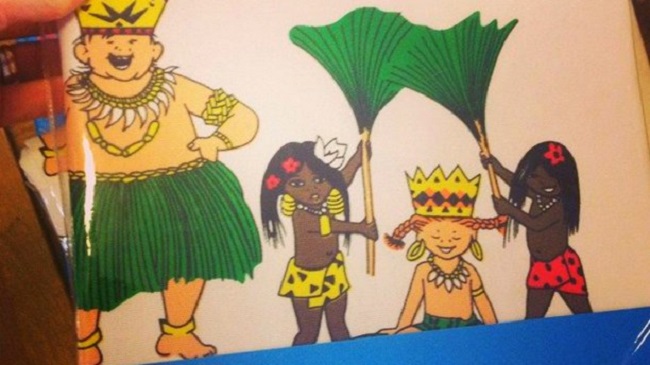 The Astrid Lindgren's World theme park in Sweden has withdrawn curtains it was selling in its gift shop after visitors complained the merchandise depicted scenes of slavery and racism.
The curtains (pictured above) featured a seated Pippi Longstocking, Lindgren's celebrated children's book character, dressed in a grass skirt and wearing a crown. Standing along side her were two brown-skin girls that appeared to be fanning Pippi with long palm leafs. 
The design comes from the book "Pippi in the South Seas" which was published in 1948 with illustrations by Ingrid Vang Nyman.
Visitor Emilie Abrahamsson alerted Swedish Radio's youth channel to the items on Saturday and said they left her upset.
"It is terrible. It's a typical racist image from colonization, with children who are slaves to Pippi," said Abrahamsson, who was visiting the park with his family.
The curtains also sparked outrage on the amusement park's Facebook page with many calling the item insensitive.
Management at Astrid Lindgren's World said they have removed the curtain from both the souvenir store and its website. Sales manager Ove Olsson said he regrets any anger caused by the images.
"Anyone who bought the curtain will get their money back," Olsson said.
Text: Swedish Radio International, Photo: Emilie Abrahamsson