Micro-credit provider celebrates 10 years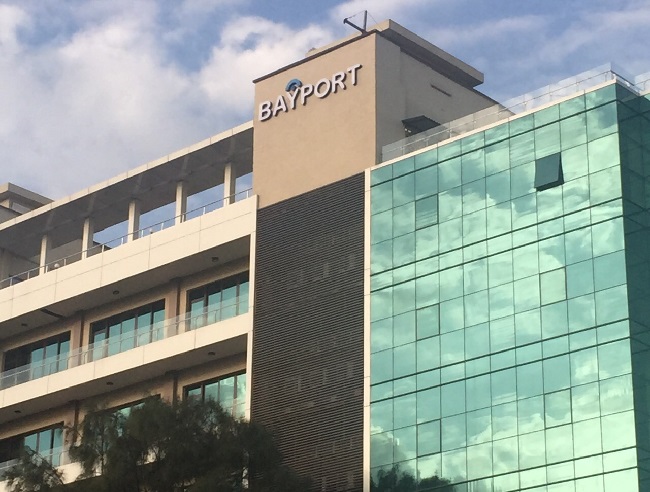 Tanzania's leading specialist credit provider, Bayport Financial Services, has over the last 10 years contributed significantly to improving the lives of thousands of Tanzanians through the provision of credit. 
Bayport Tanzania is among ten subsidiaries of the Bayport Group that provides financial solutions to formally and informally employed individuals in emerging markets.
The group's services promote financial inclusion for people who are unable to access traditional banking services or the under-banked. Having started its first operations in Zambia in 2001, the Bayport Group operations are currently in seven African countries and two in Latin America. These countries are Zambia, Uganda, Ghana, Tanzania, Botswana, South Africa, Mozambique, Colombia, and Mexico.
Today Bayport Group has a loyal customer base of approximately 518 000 customers who regularly and repeatedly access its services.
According to Bayport Tanzania Chief Executive Officer John Mbaga, Bayport disbursed over Tshs 48 billion (about $21.9m) during the 2015 financial year alone. Bayport is considered one of the 'large tax payers' in Tanzania, paying over Tsh 7 billion to the fiscus in 2014.
"Our desire is to improve the lives of our customers and give them opportunities that will benefit not just them but their children and future generations," said Mbaga at a media event recently. "We support them by focusing on short-term cash flow relief, which in turn helps families towards increasing and lasting financial wellness."  
Bayport Tanzania was incorporated in 2006. It rapidly became the leading unsecured credit provider to employees in both the public and private sectors. Bayport's footprint of 83 permanent and 45 mobile branches reaches every region in mainland Tanzania.
The company has 300 permanent employees and a network of more than 1 000 sales agents. 
"The jobs we provide have contributed to the reduction of youth unemployment in the country," said Mbaga.
According to the Integrated Labour Force Survey (ILFS-2014), the unemployment rate in Tanzania stood at 13.70%. 
In addition to unsecured loans, Bayport's portfolio includes insurance products such as the Education Protection Policy that covers dependents' education fees for up to three years in the event of the policy holder's death. Bayport's Credit Life policy covers outstanding loan balances should customers be retrenched, become disabled, pass away or contract a dread disease such as cancer.
Bayport recently launched mortgage-type loans that allow customers to own a surveyed plot of land. The product extends Bayport loans to off-payroll borrowers by using the surveyed plot of land as collateral. 
Commenting on Bayport's corporate social responsibility policy, Mbaga said that education is its priority. "Through our 'Change a Life' initiative we have been refurbishing classrooms in various schools, donating desks, providing full scholarships for university students and donating books. Since 2006, we have had a direct impact on 1 500 primary and secondary school students."
Bayport also supports orphaned children. A flagship project is the EOTF-sponsored orphanage whose kindergarten Bayport has upgraded to modern standards. The company's TSh 200- million investment has resulted in an eco-friendly facility with natural lighting and natural ventilation that caters for 40 children at the EOTF center and 60 more from the neighboring villages.
Reflecting on Bayport's 10-year journey of business accomplishments in the country, Mbaga said that the company is proud of the growth and maturity it has achieved over the past decade. "We celebrate the opportunity and the ability to impact the lives of our customers, stakeholders, employees and the communities in which we operate."
He noted that the company's strategic vision and on-the-ground implementation had found favour with investors, among them Swedish investment company AB Kinnevik. In July 2010 the latter invested US$40 million in the Bayport Group to become the single largest institutional shareholder in the company.
Four months later, Bayport issued its maiden bond in the international debt capital markets, raising a total of US$100 million. 
"In 2016, Bayport Management Ltd closed a $250 million senior debt facility with the Overseas Private Investment Corporation (OPIC), the US government's development finance institution. The long-term loan will support the group's financial inclusion and growth agenda across its operations. As a Bayport subsidiary, Bayport Tanzania contributes to the group's investment profile, and benefits from it," said Mbaga.
Bayport's business strategy, according to Mbaga, is based on product diversification and technological innovation with people as the core focus. 
In step with the group strategy, Bayport Tanzania re-branded its identity in 2015 with a people-centered message, giving the company the opportunity to reposition itself as a financial solutions provider. 
"Our new brand was not developed in isolation. It grew out of our business philosophy – which is called The Bayport Way – and supports it," explained Mbaga. "The Bayport Way is all about how we treat people, be they employees, customers or investors, and how we add value to their lives."
As a group, Bayport believes that credit is a powerful enabler when managed responsibly and rolled out effectively. "It never fails to inspire us when we see how our customers put their credit to positive use and drive economic activity that fundamentally improves their lives," said Mbaga.
The CEO thanked Bayport Tanzania's customers, funders, the government and other stakeholders for the unwavering support that they have given the company over the past 10 years.
"It has been an exciting journey filled with achievements. Without all our stakeholders, we would not have achieved these great milestones. I assure you that Bayport Tanzania is growing stronger every year. As we march into the next decade, we are determined and committed to achieve even higher standards of excellence in providing our unmatched products and services in Tanzania."  
African Press Organization