Thousands attend burial of Liberian in US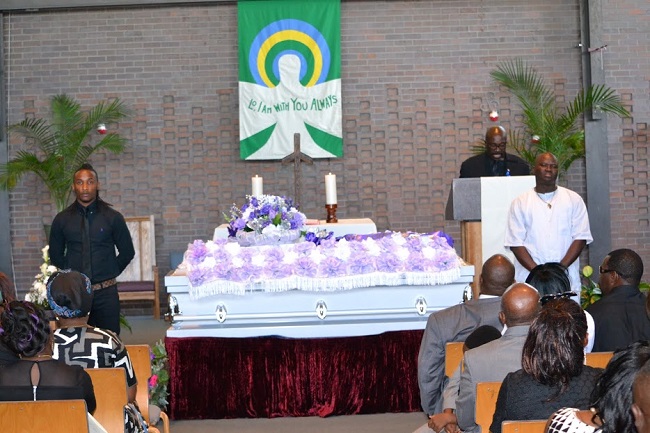 Thousands of Liberians and other mourners last weekend attended the wake and funeral service for Joseph Toe Tehmeh, a prominent and beloved Liberian, who died on May 28 in Maryland, USA.
Many tributes were paid to the deceased, who was 48 years old, extolling the many positive ways in which he touched the lives of people during the wake and funeral service were held on Friday and Saturday at the St John United Church in Columbia, Maryland . The internment was held at the Maryland Memorial Park.
"Joe was a brother who was good to everybody. He will be certainly missed. We gathered to give a tribute to the kind of life he lived" remarked Emmanuel Chelleh, a longtime friend of the deceased. Their friendship dated back to their childhood days in Bong Mines, Liberia.
More photos and video at omegafa.org