Tough pairings in African Cup of Nations draw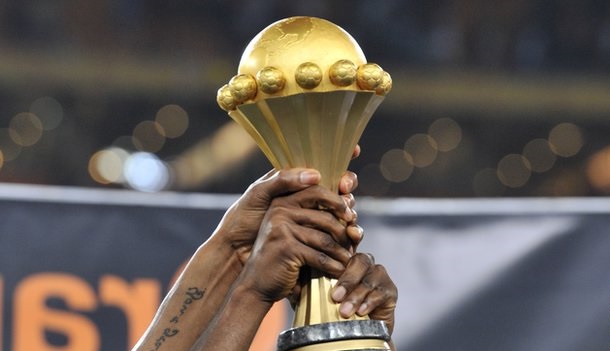 Ivory Coast and Cameroon have been handed a tough draw in the qualifiers for the Orange Africa Cup of Nations Morocco 2015.
The duo was drawn together in the battle for the 15 places to join hosts Morocco for the final tournament next January.
Four-time winners, Cameroon, will have to contend with rivals, the Elephants of Cameroon, DR Congo in Group D. The group arguably the 'group of death' will be completed by the winner of the Swaziland/Sierra Leone – Gambia/Seychelles.
The Indomitable Lions have been absent from the last two editions of the showpiece African football tournament and will be seeking to make the grade this time.
Another interesting group is Group F which houses record winners, Egypt, Tunisia and Senegal to be joined by the winner of Burundi/Botswana – Central African Republic/Guinea Bissau.
Reigning champions, Nigeria find themselves in Group A with South Africa, Sudan and the winner of Namibia/Congo – Libya/Rwanda.
Group B has Mali, Algeria, Ethiopia and the winner of Sao Tome e Principe/Benin – Malawi/Chad whilst Group C is constituted by Burkina Faso, Angola, Gabon and the winner of Liberia/Lesotho – Kenya/Comoros.
Ghana's Black Stars are in Group E with neighbours Togo, Guinea and the winner of Madagascar/Uganda – Mauritania/Equatorial Guinea whereas Zambia, victors of the 2012 edition held in Gabon and Equatorial Guinea are in Group E with Cape Verde, Niger and the winner of Tanzania/Zimbabwe – Mozambique/South Sudan.
The group phase will be preceded by the First and Second stage of the qualifying series that will give birth to seven teams.
The draw held at the CAF headquarters was attended representatives of the participating teams amongst whilst CAF 2nd Vice President, Almamy Kabele Camara and Egypt legend, Hassan Shehata assisted CAF General Secretary, Hicham El Amrani to conduct the draw.
CAF President Issa Hayatou in his remarks said the Africa Cup of Nations continue to attract global interest with over 10 billion viewers recorded for the last edition in South Africa in 2013.
On his part, Fouzi Lekjaa, president of Royal Moroccan Football Federation (FRMF) and Chairman of the Local Organising Committee said his outfit is preparations to ensure the best of conditions for a successful tournament.
"We are committed to organizing a successful tournament. The tournament is also an opportunity for the youth on the continent to participate and showcase their talents to the world."
First Round
First leg: 16,17,18 May 2014
Second leg: 30,31 May or 1 June 2014
Second Round
First Leg: 18,19,20 July 2014
Second Leg: 1,2,3 August 2014
Final round
Day 1: 5-6 September 2014
Day 2: 10 September 2014
Day 3: 10-11 October 2014
Story: Allafrica.com
photo: BBC Sports