TUNGA highlights salaries of African software developers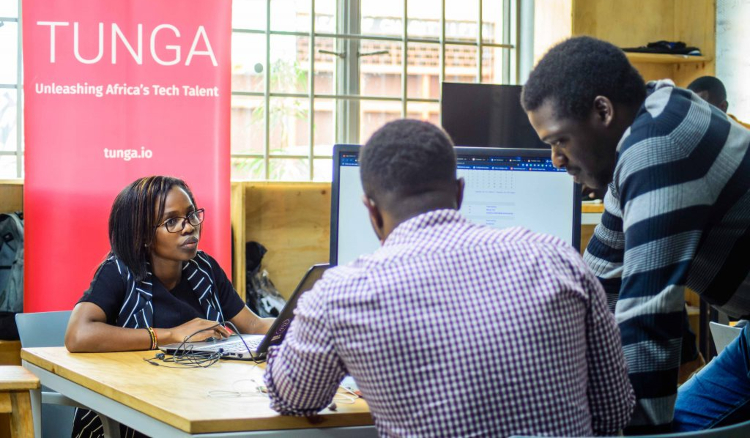 Developer salaries are a hot topic worldwide. That said: hardly any attention is paid to the salaries on the African market.
With the continent as its natural habitat, Tunga decided to set the record straight. This Dutch IT staff augmentation provider is on a mission to unleash Africa's tech talent.
With a fast-growing developer pool of 750+ coders, Tunga opens doors for African youths whilst changing the local tech landscape.
Its recent research gives an insight in the financially most rewarding African countries for developers. South Africa takes the lead, followed by Morocco and Tunisia.
True to its nature as an impact company, all results can be found online in this blog.
Most attractive for developers
Tunga investigated the average and high developer salaries in the top 17 software development countries in Africa.
The numbers were adjusted for the local cost of living, showing that South Africa, Morocco and Tunisia are the best-paying countries for high-end African software developers.
With the exception of Egypt, North African countries are the most attractive for developers. This because of the relatively high salaries and low cost of living.
Next in line are the East African nations and Egypt. The financially least attractive countries for coders are in West Africa, with Ethiopia all the way at the bottom.
Know where to start
Ernesto Spruyt, founder and CEO of Tunga, elaborates on the research results: "South Africa topping the list was no surprise, but our research shows there are other countries where you can earn a comparable living. Of course, we understand people can't just pack up and leave.
"But obviously knowing their market value helps developers in planning their careers and in negotiating with employers and customers. Also we feel that creating transparency contributes to a better level playing field for developers across the continent."
Research method
Tunga used and cross-checked salary data from Glassdoor, Paylab, Payscale, Salary Explorer, Average Salary Survey, TechJaja and Mywage.
For the details on cost of living, the staff augmentation company consulted the site of Numbeo, but decided to benchmark the numbers to South Africa.
About Tunga
With a network of 750+ software developers spread across Africa, Tunga has successfully supported over 200 companies with their IT staffing and software outsourcing.
Coding experts, who are smart, capable and professional, find challenging jobs in an international setting through the Dutch IT staff augmentation company.
Every affiliated developer is extensively screened, proficient in English and works within the EU time zone.
Tunga drives change by matching clients – from startups to bigger corporates – with software developers from its talent pool in a quick and affordable manner.
This way, experts are enabled to grow, be successful and assume their place in the international tech environment.
Tunga, with offices in Uganda, Nigeria and the Netherlands, was founded in 2015 as an initiative of social entrepreneur Ernesto Spruyt and the not-for-profit organization Butterfly Works. Also see www.tunga.io.