Why Liberian DED holders should not be deported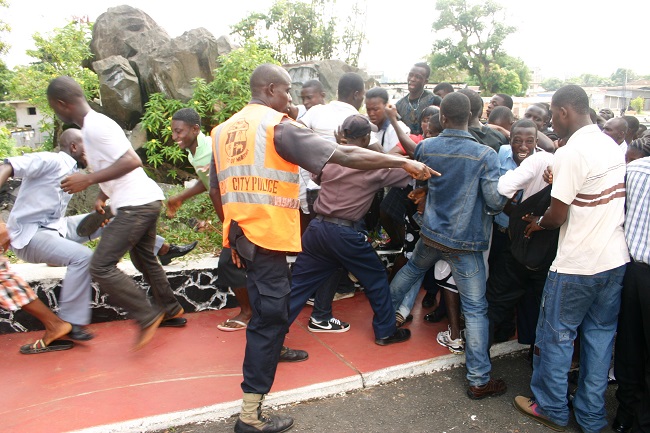 By James kokulo Fasuekoi in Minneapolis, Minnesota
I am a former Associated Press war-photographer and news correspondent and was stationed in Liberia, West Africa for over a decade and from where I also covered war and political upheavals in neighboring Sierra Leone, Guinea and the Ivory Coast during the 90s.
Before the outbreak of war in Liberia, I had worked as a photojournalist while studying mass communications at the University of Liberia. Soon I became displaced with my entire family as a result of war. However, in late 1999, I fled my native Liberia for the U.S. as it became too dangerous to stay and continue working as a journalist. Since the 2003 war ended, I have traveled back to the country twice but found that nothing much has changed for the general good of society. In fact, the situation only seems to be getting worse with respect to living conditions, security and human rights among many others as highlighted through this NEWS PHOTOS series.
During the past few months, weeks and days, Liberian community and church leaders here devoted so much effort toward lobbying U.S. Congressional members so as to help push President Trump to grant permanent residency (or another year) to Liberians currently holding DED status.
According to news reports, there are at least more than 4,000 Liberians, almost all of them victims of Liberia's brutal civil wars, currently on the DED programs. U.S. President Trump has just extended their stay for another year in the US after vowing to deport them back to Liberia, a country still engulfed by political upheaval due to corruption and abuse of power.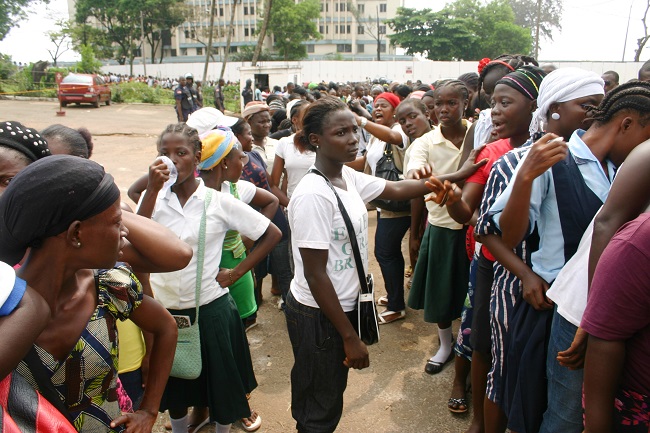 Liberia is one of America's main allies in Africa and has maintained strong ties with the U.S. for over a century. During this period, the country, its leaders and people sacrificed almost "everything" for America and U.S. interests, including cutting off ties from America's foes. For instance, ex-dictator Samuel Doe, whose regime received the highest US military aid, had threatened to enter into a fist-fight with Libya Pres. Muammar Qaddafi all because Qaddafi criticized the U.S. during the 1985-86 Non Alliance meeting hosted in Harare, Zimbabwe. "I wanted to fight Qaddafi", remarked an enraged Doe during a national televised broadcast.
But more than that, just before World War I began, Liberia, at the request of her ally, the US gave America a strategic parcel of coastal land for the construction of a U.S. military base and operations that ran through to World War II. It was followed by the construction of the U.S. Omega navigational tower near Liberia's capital, Monrovia.
But long before that Liberia would help re-settle descendants of Free Black American slaves, desperately searching for a new homeland in Africa during the 1800s, about a dozen or more of whom eventually became presidents of the Republic of Liberia.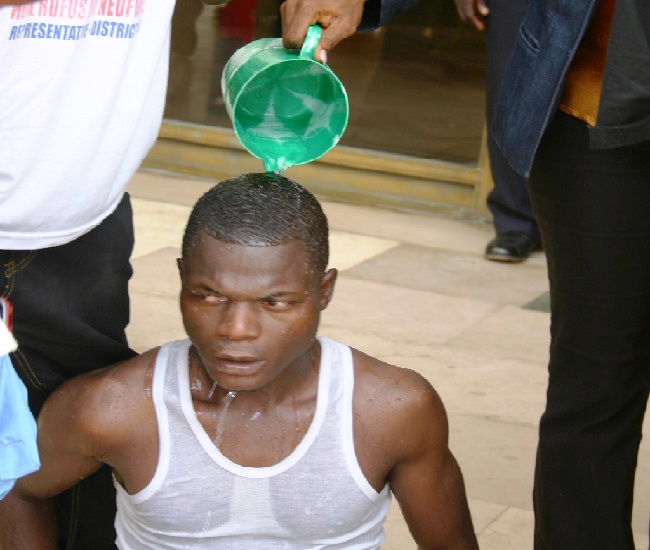 In addition, Liberia has offered millions of acres of fertile agricultural land to the U.S.based Firestone Rubber Company for the company's rubber business, making Firestone the world's largest rubber producing company for many years before Malaysia and other countries began playing leading role in rubber manufacturing.
In spite of all this plus many more, some Liberian scholars think the leadership in Washington D.C. has offered too little for Liberia over the years although U.S. from all indications, played a critical role in the war. As much as Liberians appreciate U.S. aid, including money it spent on peacekeeping missions to Liberia during those wars, it must be stated that the man who instigated the mayhem, Charles Taylor, broke jail in America in the 80s, then roamed around West Africa before launching his war from Butuo in Nimba County. Yet, America failed to intervene or halt the bloodbath after Doe's death.
It is an indisputable truth that Liberian past and current leaders act only upon the prompt of the U.S. Government. This being the case, the first war could have ended immediately if Washington had categorically ordered it stopped. And it certainly would have ended the same way the last war stopped after U.S. President George W. Bush's 2003 directive to Taylor, urging him to "pack and leave" the country so as to give way to peace. But America failed to do so thus leading to many more bloodshed even after the brutal murder of Doe September 09, 1990.
Now, rather than find ways to mend the wounds of Liberian war victims in 2019, ironically, Liberia's traditional and trusted ally, a nation of immigrants, known worldwide for her benevolent conducts, is asking Liberians who are themselves war victims, forced to flee murder, rape and enslavement during those dark charters, to once more return to a country that has barely seen any change since the war ended and still practically lacks almost every basic necessity of life found in every civilized nation.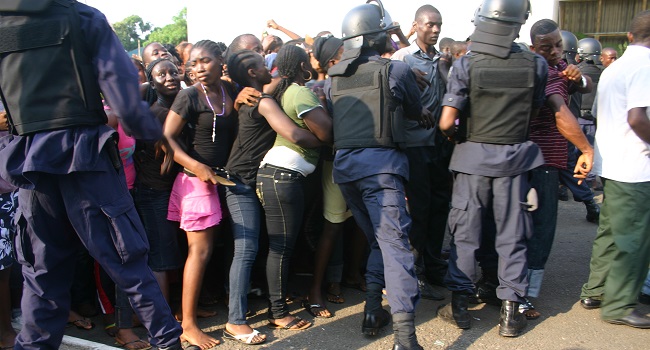 A famous U.S. president once said that "during an hour of decision, the best thing you can do is do the right thing." There's no doubt that that moment has come for Pres.Trump and the American people, particularly, the Honorable members of the U.S.Congress, many of whom have been standing with Liberians in this endeavor, to act positively in favor of Liberian war victims on the DED program.
Liberians are well-respected, family-oriented and hardworking individuals who remain proud of their native land. A manifestation of this is the fact that many who still face threats of deportation after the extended period own homes and businesses in the U.S.and other parts of the world, aside from the beautiful families they have all established here in the US – American born children, majority of whom have never stepped foot outside the U.S. Hence, a forceful deportation of over 4,000 to a fragile nation like Liberia would be nothing less suicidal and with unexpected consequences to the war victims.
Apart from the trauma and numerous challenges children of DED parents will encounter in the war- ravaged nation, parents would also be faced with the temptation to have to live side-by-side with their former abusers and tormentors, many of whom still enjoy impunity and remain very influential in the current government of George Weah.
Nevertheless, things could possibly change if only Washington could go ahead and pressurize the Liberian government to stage the anticipated war and economic crimes court which would serve as a detriment to others in future. For doing so would definitely encourage and allow thousands of Liberian war victims including Liberian-naturalized U.S. Citizens to voluntarily return home.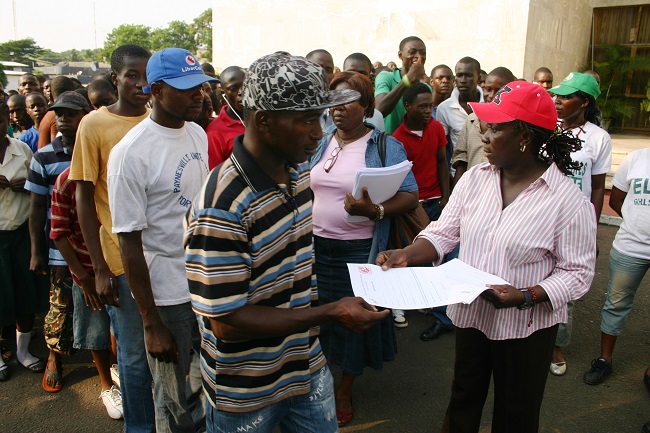 Amid the present circumstances, President Trump must act prudently by upgrading the DED for Liberians here to an asylum status, considering the level of assistance Liberia and its people have toward peace and the building of this great nation, the USA. He could easily give a waiver on HUMANITARIAN GROUNDS in this situation, which no doubt is also in America's best interest just as is does for DED affected Liberians.
In order to show the severity of the situation inside Liberia, mainly the capital with over a million people, this medium wishes to take readers through a photo documentary of Monrovia where DED parents and their U.S. born children would practically reside should they be sent back to Liberia. As one can see, it's a country plagued by high unemployment and extreme hardship; a place where traffic safety isn't consider a priority.
Also, much of the city, including Pres. Weah's own neighborhood still lacks electric power, thus making it dangerous for one to step out at night; there's also a surge in criminal activities both day and night. Mob justice remains the order of the day while Monrovia also remains a magnet to mass protests of all sorts due to gross human rights abuses and widespread corruption at all level in government. There are no parks or recreational centers, no public library, etc