27 days of fast and prayer in Gothenburg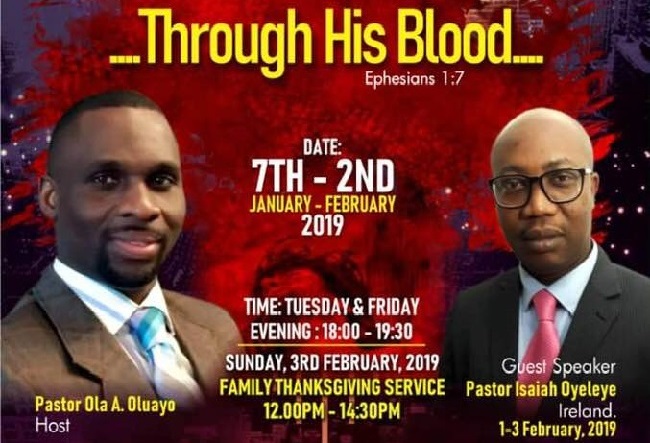 A 27-day fast and prayer program organized by the Family Worship Center (FWC) in Gothenburg, Sweden kicked off on January 7 with the aim to seek the face of God in the new year.
FWC's Pastor Ola Oluayo told Nordic Africa News that "it is a new year and we believe that we don't have power of our own, so we are gathering together to pray for God to give us His power."
Pastor Oluayo said fasting will end on the first day of February, noting that the last days will focus solely on prayer and that a family day will climax the program.
He said Pastor Isaiah Oyeleye from Ireland will serve as guest speaker from February 1-3.
Pastor Oluayo said the program which ends with a family day on the 3rd of February is open to church members and the general public.