APC Scandinavia speaks against imposters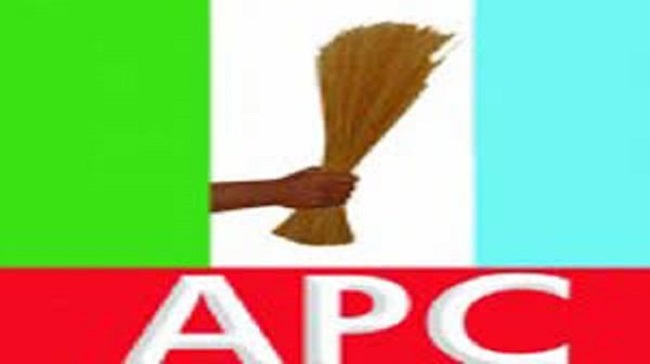 This message is intended for the general public, members and potential members of All Progressives Congress, with the abbreviation APC Scandinavia comprising Finland, Sweden, Norway, Denmark and Iceland, and such person intending to make enquiries regarding the status of the aforementioned Political Party either in the Scandinavia or any part of the world.
We members of All Progressives Congress, a Political Party with the abbreviation APC Scandinavia, will like to state that there is only one recognised APC in Scandinavia, known as All Progressives Congress Scandinavia duly accredited at the National Headquarters in Abuja.
Documents confirming accreditation is readily available for stakeholders interested in verification

All Progressives Congress (APC Scandinavia), represent the Nigerian ruling party in Scandinavia and details of the leadership at the National level is highlighted at the bottom of this disclaimer.
All Progressives Congress (APC Scandinavia) is organised such that each country in Scandinavia has executives with all of them reporting to the executives at the coordinating level for each member.
At present, there is a single National chairman, Deputy National Chairman, National Secretary and Deputy Secretary at the Coordinating (National) level. Every Nigeria resident in Scandinavia is free to join the party as long as he abides by the party's constitutions.
We would, therefore, request vigilance from members, potential members and the public regarding anyone from the above group presenting themselves as bona fide officers of the party.
Any clarification regarding the status or authenticity of APC in Scandinavia and its officers may be done by contacting the relevant officers of the Party (Offices of the National Chairman, National Secretary, National Director of Organisation or the Diaspora desk headed by Senator Lawal Shuaibu) at its National headquarters 40 Blantyre Street, off Adetokunbo Ademola Street, Wuse II, Abuja Nigeria.
APC Scandinavia as represented by the undersigned strongly dissociates the party from the activities of the groups highlighted in this disclaimer. Anyone, therefore, associating themselves, doing business with or donating money to these individuals officer(s) do so on their own accord and risk. Find the below contact details of key executives for any clarification or inquiries.

APC Scandinavia (Sweden, Finland, Norway, Iceland and Denmark) 
ayoola.lawal@apcscandinavia.org
National Secretary
APC Scandinavia (Sweden, Finland, Norway, Iceland and Denmark)
Chairman- APC  Scandinavia Sweden/ National Projects Coordinator-APC Scandinavia
Secretary, APC Scandinavia  Finland
kamorudeen.balogun@apcscandinavia.org
Chairman- APC  Scandinavia Norway
tajudeen.akinyemi@apcscandinavia.org
Secretary, APC Scandinavia Denmark
oluwasesan.amosu@apcscandinavia.org