Norwegian business summit puts Africa in limelight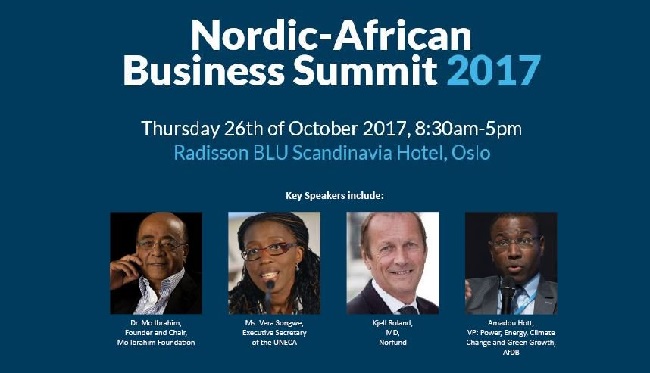 The Nordic-African Business Summit, organized by the Norwegian-African Business Association (NABA) and scheduled for October 26, is a chance to put African opportunities in the limelight in Norway, says NABA managing director Eivind Fjeldstad.
The summit now in its seventh year, he told Nordic Africa News, allows CEOs, ministers, experts and other speakers to share their insights. He said the event has grown from its beginning in 2011 from 250 to 500 participants and " I think this says it is all about the growing business interest here in the Nordic region."
Fjeldstad said NABA, whose 115 member companies operate in 44 African countries, has been "creating a meeting place that seems to be appreciated, as many companies chose to come back, year by year- and travelling far to come to Oslo." and that it is still a huge potential for more Nordic companies in African markets.
This year's summit, to be co-hosted by Norfund and Norway's Foreign Ministry, under the theme 'Investing in Africa's transition Now not why?' will be held at the Radisson Blu Hotel in the Norwegian capital. It is expected to feature several distnguished speakers from Africa, Norway and other parts of the world.