Liberian Vice President talks tourism in Belize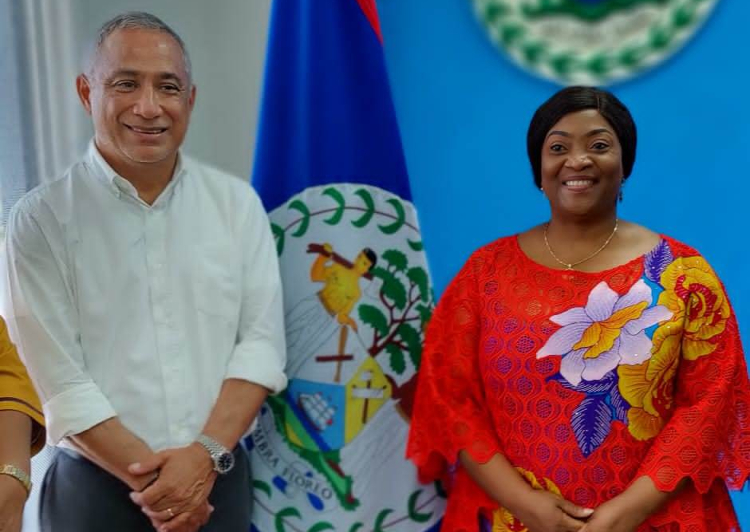 Liberia's vice president has called for economic cooperation between Liberia and Belize in the tourism Industry.
Chief Dr. Jewel Howard-Taylor made the call when she paid a courtesy visit on the Prime Minister of Belize John Briceno on Friday
She commended the leadership of Belize for maximizing its potential in the tourism sector.
She also pointed out that the two nations have extreme biodiversity and distinctive ecosystems, with ideal locations along the coast, making them attractive for tourism.
The vice president highlighted that both countries have unique similarities relative to diversity in culture and languages.  
In his response, Prime Minister Briceno committed to establishing an honorary consulate in Liberia and will forward a diplomatic note to the effect.
The two leaders, according to a dispatch, emphasized establishing bilateral relations between Liberia and Belize.
The meeting ended in a friendly atmosphere as both leaders affirmed their commitment to open a new diplomatic front.
In a related development, Vice President Howard-Taylor also held talks with Bernard Wagner, mayor of Belize City, on establishing people-to-people relationships, which last beyond borders.
She expressed gratitude for the resounding welcome and extended him an invitation, on behalf of Jefferson Koijee, major of Liberia's capital, Monrovia, to attend Liberia's 175th independence celebrations in July.
The two meetings were held before the official opening of the "She4She Champions" World Summit on March 5, where Vice President Howard-Taylor delivered the keynote address.