Liberia's 2022 Census: A recipe for vote rigging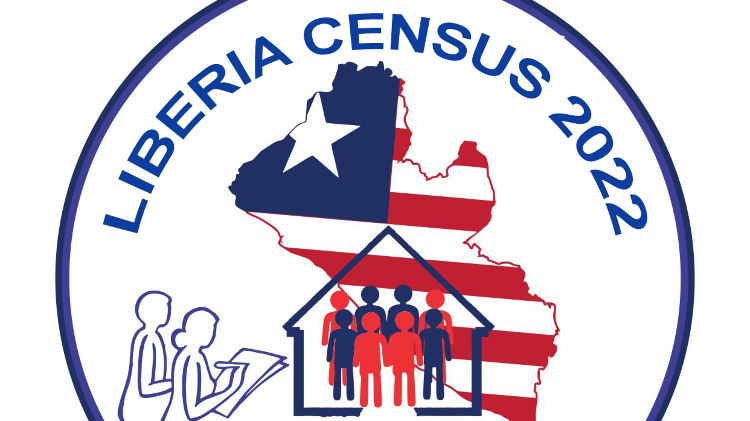 By S.Karweaye
The National Population and Housing Census (NPHC) is important for national development. It is useful in sectoral planning and should influence the direction of government priorities.
A youthful population like Liberia requires accurate information or data on characteristics like the age and sex of the population and how they are distributed spatially. This is the basis of policy and planning for education, employment, agriculture, roads and health systems.
Demographic data usually come from four main sources: population censuses; specialized surveys (on education, gender, employment and health topics, for example); registration systems for vital events including births and deaths; and government administrative records.
Census data provide the bedrock for other sources. The quality and reliability of a nation's demographic information is partly a reflection of the quality of the census.
Sadly, most of the censuses in Liberia were conducted in an environment fraught with political interference. Population figures are the basis for distributing resources to the various counties in Liberia. A consequence of an inaccurate census is that planning and programs to use these resources aren't based on evidence. 
Sadly, in Liberia, all previous attempts at conducting the population and housing census in Liberia since after the 2008 national census have been beset with challenges. These have ranged from staffing and logistical shortages to corruption and undue political interference and manipulation. Controversies and disputes have followed.
The first census was conducted in 1962 and it disclosed a population of 1.1 million followed by the 1974 Population and Housing Census which yielded a total population of 1.5 million.
In 1984, the third census program was executed. Unlike the censuses before it, the Final Report of the 1984 Population and Housing Census was never published.
It suffered from political interference and manipulation as Samuel K. Doe, the former army master sergeant shot his way out of obscurity to become president of Liberia after reportedly rigging the 1985 presidential election and legitimizing his rule. The manuscript and most of the data went missing during the civil war.
According to United Nations prescriptions, Liberia should have held two censuses in 1994 and 2004 but the disruptions of civil order could not allow this to happen.  
Eventually, the National Population and Housing Census took place in 2008 and was conducted against the background of an almost complete lack of timely, accurate, sufficient and time series data for socio-economic, political, and physical development planning and returned a total of 3.5 million. 
Constitutionally, a census should be done every 10 years, but it is difficult to sustain that in a country like Liberia. The timing requires political will and proclamation by the president. Legally, it is conducted by the Liberia Institute of Statistics and Geo-Information Services (LISGIS).
The most recent census in Liberia was conducted in 2022 and was plagued by corruption and political interference from design through to implementation.
According to the LISGIS  provisional results, the Liberian population is estimated at 5.2 million people, an increase of 50. 4 percent when compared with the 2008 census result, which was 3.5 million.
In short, Liberia's population gained more than 1.7 million people in the space of 14 years. The results are being criticized every quarter and may be subject to litigation.
Fact is, it is not only correct to say that the estimate is incorrect, but such projections also should not form the basis for any reasonable planning and the reason is that the LISGIS results are basically a reflection of the Weah administration's tendencies for manipulations for political reasons as the 2023 presidential and legislative election approaches despite a process marred by enumerators boycotting the census process, alleged corruption and negligence resulting to the firing of the acting director general and deputy director general for statistics and data processing of LISGIS, respectively. 
For instance, at the national level, in its quest to maintain its dominance over the rest of the people of the country, the southeastern counties (Maryland, Grand Kru, River Gee, Sinoe, Grand Gedeh, and River Cess Counties) where the incumbent Weah won massively during the 2017 election have seen a huge boost in population size. 
According to LISGIS preliminary results., the population of Grand Kru County rose from 57, 106 in 2008 to 109,342 in 2022. Grand Gedeh County's population rose from 126,146 in 2008 to 216,692 while Maryland County rose from 136,404 in 2008 to 172,202.
In the space of 14 years, the population of River Cess County rose from 67, 318 to 124,653 and Sinoe County rose from 104,932 in 2008 to 150,358 in 2022. 
The just-ended Census puts Nimba's newest population at six hundred twenty-one thousand, eight hundred and forty-one (621,841) people while the third most populated county, Bong, shows that the population of the county is four hundred six seven thousand, five hundred and two (467,502) people in the central Liberian county.
Lofa takes 4th place at 367,376, Margibi in 5th position with 304,946 people, and Grand Bassa is sixth with a population of 293,557 persons. 
The LISGIS under Weah's administration arrogates the southeastern region to be among the most populous zones in the country.
However, while no one may contest that, it is best when it is a subject of verifiable data and not a mere assumption or manipulation.
It is easy to conclude that the figures are not real but serve the political interests of the ruling establishment.
There are many parts of Liberia that are not easily accessible due to the difficult terrain, poor road conditions, or in the southeastern region, where some parts are riverine.
Since LISGIS preliminary results came out, Liberians had since disagreed with the outcome of the census on the grounds that the figures were not a reflection of the true population of the country.  
Incidentally, the 2022 census was not only highly politicized but its figures and process are also equally contested. Hence, Liberia's 2022 census data cannot support the building of dependable voter information.
Recently, the former Chief Justice of Liberia, Cllr. Gloria Musu Scott argues that the elections might not be held on the second Monday in October because of the delay of the census and the breach of the constitutional mandate.
Around 9 to 10 PM on Wednesday, February 22 in the township of Virginia in district 17, Montserrado County, Cllr. Gloria Musu Scott's home was reportedly attacked which led to the death of her daughter, Charloe Musu, while two others sustained severe wounds, and speculations mounted that the attacks on Cllr. Scott's residence was politically motivated. 
Reliable census data is inevitably required to ensure a voter register's integrity. Census details provide the needed control data for validating information provided by persons registering as new potential voters, updating records on existing registered voters, and providing information on those who have attained the age of franchise or even died.
In addition, well-managed census data can circumvent some abuses of the electoral processes, such as underage registration and voting, the introduction of fictitious or foreign names into the register, and over-registration of any constituency. These forms of abuses of the electoral process are sources of political tension that could snowball into agitations.
Census and demographic information are expected to keep information not only for birth and death records but also comprehensive information about every citizen so that doubts about the place of origin, date of birth, and parentage for easy reference.
The national population census is at the very core of gathering, storing, and managing this information. Yet, the coordination between the Liberia Institute of Statistics and Geo-Information Services and the National Election Commission (NEC)  has not become a priority in enhancing the integrity of election data in Liberia.
It is based on census figures that constituency demarcation could be realistically done. The last constituency demarcation that took place in Liberia was thirteen years ago.
At the moment, the NEC cannot rely on any reliable census data for making such demarcation or meaningfully cleaning up the voters' register because it cannot delete registered voters as under-aged or as nonnationals when no other verifiable source is available for reference and validation.
As previously stated, the importance of the population census cannot be overemphasized, because it is the primary data source for planning a nation's economy and politics. They are used to determine the system of political representation, take informed business development and investment decisions, as well as allocate government funds to where they are most needed.
So, the apparent bad planning and uneven distribution of resources and development may not be unconnected with the continuous use of unreliable population data, because the people may either be more than what is documented or far less than that.
Our census must address critical issues. One is the need to strengthen the scientific structure of the Liberia Institute of Statistics and Geo-Information Services. It needs a technical committee of Liberian experts from universities and research centers at home and in the diaspora.
Quality needs to be assured and verified transparently at every stage of the census process. One option is to stagger the census across geopolitical zones within a specified time frame. Another is to do a sample census. The government must be open to the best option that can give the most accurate information and value for money. The post-enumeration survey must also be well-planned. This is the scientific exercise conducted on a sample of census enumeration areas to validate census figures and compute growth rates.
Champions at national levels could help check against political and economic maneuvering of the census. They could include population experts, traditional and religious leaders, and civil society organizations. Communities must be engaged through entertainment and education. And international and local monitors should be involved at every stage to ensure transparency, accountability, and quality.
For elections which are usually a space of massive contestations in Liberia, its preparations are usually fraught with tensions because it is commonly felt that voters' data are suspect. These are all grounded on poor population data gathering and management through a census. Only by conducting a census free from manipulation and building a dependable database that feeds national planning, including elections, could the electoral system gain further trust. I rest my case.