Sweden: Liberians stage big independence celebrations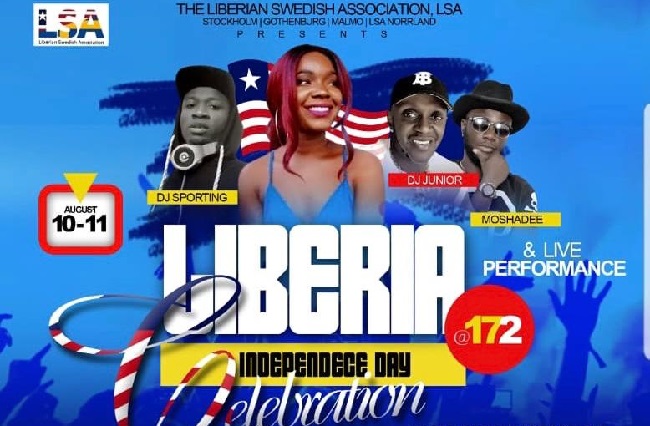 Liberians residing in Sweden will this weekend celebrate the 172nd independence of their country. The festivities will be held in Stockholm, the Swedish capital. Liberia declared independence on July 26, 1847.
According to the Liberian Swedish Association (LSA), the festivities, under the theme Forgiveness and Reconciliation, begin on Saturday at 15:00 at Hägerstensåsens Bollplan with a 'meet and greet.'
This will be followed by sporting matches pitching the Liberian football and kickball teams against Sierra Leonean opponents.
A grand ceremony and party is scheduled from 22:00 the same day at Subtopia in Alby.
Kingston Wleh, former president of the European Federation of Liberia Associations (EFLA), will serve as guest speaker while the newly-elected president Mayango Arku, EFLA secretary general and former LSA President of LSA Francis Mensah are scheduled to make remarks.
Also slated to speak to the audience is LSA President David Ford.
The LSA notes that there will be live performances, DJs Junior and Sporting will spin the latest hits while a Liberian-based radio personality Master Queen will serve as MC.
The celebrations end on Sunday with a barbecue and after party at Fittja from 14:00.